News story
Results of 2011 NHS staff survey published
The results of the 2011 NHS staff survey have been published today. A total of 250,000 NHS staff were invited to participate by postal questionnaire. We received responses from 134,967 staff, a response rate of 54% (the same rate as 2010).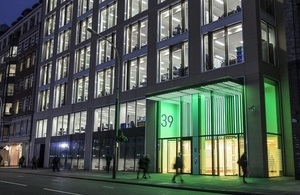 All full-time and part-time staff who were directly employed by an NHS organisation on 1 September 2011 were eligible to respond. Fieldwork for the survey was carried out between late September and early December 2011.
The results are primarily intended for use by NHS organisations to help them review and improve staff experience so that staff can provide better patient care. The Department of Health is working to ensure that accountability for improving staff experience and well-being is part of the new health and social care system. The Care Quality Commission will use the results from the survey to monitor ongoing compliance with essential standards of quality and safety. The survey will also support accountability of the Secretary of State for Health to Parliament for delivery of the NHS Constitution.
Improvements have been made in some key areas and levels of job satisfaction and staff engagement remain high. Nine out of 10 of the top performing hospitals are foundation trusts and the number of frontline staff happy to recommend their trust as a place to work or receive treatment remains stable.  Overall, results were the same or better than the 2010 survey in 25 out of 38 key measures, including reducing incidents of bullying, harassment and violence experienced by staff and improving staff appraisals. In acute trusts, 30 of 38 key findings stayed the same or improved and in mental health trusts 32 of 38 key findings were the same or better.
Results for staff working in social enterprises and community trusts, included for the first time in the survey this year, show a high level of overall staff satisfaction and the most engaged group of staff in the NHS.
The survey results can be viewed at the National NHS Staff Survey Co-ordination Centre.
Published 20 March 2012