Restoring 'original Lotto good causes' will boost arts, grass roots sport and heritage income by £150 million, says John Penrose
Reform of National Lottery good causes means that arts, sport and heritage will again get the share of total proceeds originally intended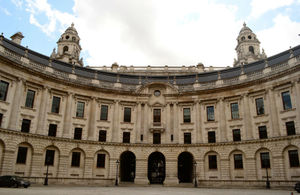 The reform of National Lottery good causes means that arts, sport and heritage will again get the share of total proceeds originally intended, amounting to an extra £50 million each every year, Minister for Tourism and Heritage John Penrose announced today.
A Statutory Instrument, laid before Parliament, means that, from 2012, the original good causes will once again receive the 20 per cent share of the total, as set out when the Lottery was created in 1994. 
John Penrose said:
"The National Lottery was created in 1994 and, since that time, around £25 billion has been raised for good causes.  But the founding vision, that it should primarily benefit the arts, sport, heritage and the voluntary sector with funding for projects that would not otherwise get off the ground, got lost along the way.  Today I am putting that right."
Mr Penrose also pledged that funding for the voluntary and community sector, key players in the government's plans to create a Big Society, will be protected. It should, indeed, rise from current levels of around £564 million a year to more than £630 million a year by 2013, when the Olympic transfer comes to an end. The greater shares going to the arts, sport and heritage will also, in many cases, directly benefit the VCS sector.
Mr Penrose continued:
"The voluntary and community sector is at the very heart of our mission to build a Big Society in which people have a greater role in the things that directly affect them, and gives everyone an opportunity to give something back for the benefit of all.  The National Lottery has a fine record of supporting VCS projects, and we are absolutely clear that this work should continue.  We will be directing the Big Lottery Fund to make sure that its future funding is focused very clearly on the VCS." 
Press Enquiries: 020 7211 2210
Out of hours telephone pager no: 07699 751153
Public Enquiries: 020 7211 6000
*[VCS}: voluntary and charity sector
Published 28 October 2010