Responsibility Deal partners publish first annual updates
The first annual updates from Public Health Responsibility Deal partners, who signed up at the launch of the Deal in March last year, have been…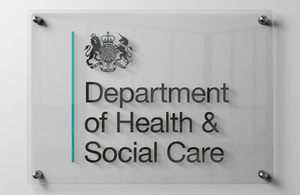 The first annual updates from Public Health Responsibility Deal partners, who signed up at the launch of the Deal in March last year, have been published.
These updates provide the first opportunity for partners to set out the progress they have made in delivering their pledges.
Partners who signed up after the launch were also invited to submit annual updates if they wished, some of these partners have submitted updates, remaining partners will provide their first annual updates next year.
Since launch, the number of partners has more than doubled -  from 176 to more than 390 organisations are now signed up to the Responsibility Deal.
Partners include 19 FTSE100 companies such as AstraZeneca, BP, BT, Compass Group, Marks & Spencer, Rolls-Royce, RBS and Whitbread, and new partners are signing up to the 24 collective pledges every week.
The vast work being undertaken by partners across the alcohol, food, health at work and physical activity networks will support people in changing their behaviour and help them live healthier lives.
The first annual updates for the new calorie reduction and alcohol unit reduction pledges will be available in summer 2013.
You can read more about the updates including some case studies that illustrate the varied and innovative ways that partners are delivering on their pledges on the Responsibility Deal website.
Published 29 June 2012