Government response
Response to UN Special Rapporteur report
Housing Minister Kris Hopkins responds to today's (3 February 2014) report on UK housing by United Nations Special Rapporteur Raquel Rolnik.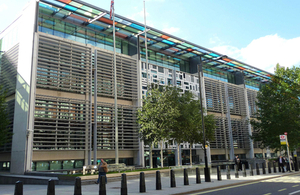 I am disappointed that the UN Special Rapporteur has failed to correct a number of inaccuracies that have been repeatedly been made clear, meaning her recommendations are of very limited relevance.

It is right that we address the unfairness in the current housing benefit system, in which some families on benefits have been able to live in homes that most working families could not afford. Even after these necessary reforms housing benefit will be able to meet rents of £21,000 a year, and we've maintained the strong housing safety net by giving councils nearly £1 billion to support those affected by the changes.

On top of this we're also pulling out all the stops to get Britain building, having already delivered 170,000 new affordable homes since 2010, with further plans that will lead to the fastest rate of affordable housebuilding for 2 decades.
Published 3 February 2014