Response to Sunday Times story about A level grades
Statement in relation to misleading story ahead of A level results.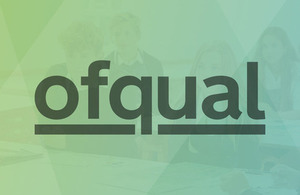 Today's Sunday Times (11 August 2019) contains an article about A level grades that fundamentally misrepresents research conducted by Ofqual. Our report that is cited is not a commentary about whether grades awarded to students are 'right' or 'wrong'. Rather, it considers the implications of there not being a single, right mark for every answer given in every subject, particularly those involving essay writing. This is not new, the issue has existed as long as qualifications have been marked and graded. On that basis, more than one grade could well be a legitimate reflection of a student's performance and they would both be a sound estimate of that student's ability at that point in time based on the available evidence from the assessment they have undertaken.
We take the quality of marking of GCSEs, AS and A levels very seriously. It is recognised that the quality of marking in England is amongst the best in the world. However, we are not complacent and we are committed to working with others in the sector to make marking in every subject the very best it can be. Students, schools and colleges can be assured that the A level results that are awarded are an accurate reflection of their work over the past two years. And if there are instances of marking errors, these can and should be corrected through the normal review process. Universities, employers and others who rely on these qualifications can be confident that this week's results will provide a fair assessment of a student's knowledge and skills.
Published 11 August 2019