Response to National Audit Office report on the Mortgage Rescue Scheme
The Department responds to a new report from the National Audit Office, which examines the establishment of the Mortgage Rescue Scheme. A DCLG…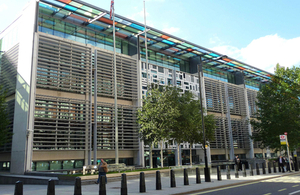 The Department responds to a new report from the National Audit Office, which examines the establishment of the Mortgage Rescue Scheme.
A DCLG spokesperson said:
The Mortgage Rescue Scheme was introduced at a time of global financial turbulence and housing market uncertainty, and when forecasts indicated that the number of annual repossessions could reach 75,000.

The National Audit Office have clearly identified shortcomings in the scheme that was launched at such a challenging and uncertain time. But the report also confirms our view that despite some failings overall the scheme has made an impact helping prevent repossessions and homelessness - a view also shared by many advice agencies, lenders and local authorities across the country.

But there are serious lessons to be learned from this programme and we are committed to addressing these in the future.
Housing Minister Grant Shapps said:
The National Audit Office Report confirms the concerns that I had about the Mortgage Rescue Scheme in opposition. The report recognises that there were weaknesses in the way that the previous Government managed the scheme and that action was taken when I became Minister to significantly improve value for money for the taxpayer and get a better grip on the budget.