News story
Response to Daily Mail article on wind turbines
Daily Mail's article 'New wind turbine farce' on Friday 2nd January misleads its readers as it uses old statistics on renewables.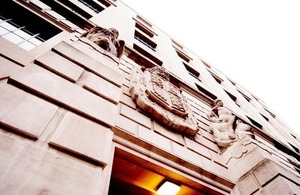 The article fails to use the latest figures which were published on 18th December 2014. They showed that despite unusually low wind speeds in September, wind generation in the three months to October had increased by 5.9 per cent in comparison to the same period the year before.
Investing in renewable energy is crucial to improving our energy security, as well as stimulating economic growth and reducing emissions. Since 2010 we have more than doubled the amount of electricity from renewables. We now have a record amount of green electricity, with over 15 per cent of electricity coming from renewables. In October 2014 we produced more electricity from renewables than from nuclear for the first time ever.
Published 7 January 2015