Response to coverage suggesting members of the armed forces will not benefit from being prioritised for the FirstBuy scheme
My commitment to giving our brave troops priority for help onto the property ladder is far from phoney and it is misleading to suggest that …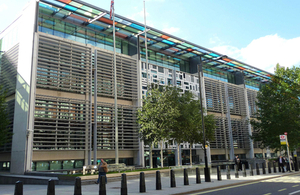 My commitment to giving our brave troops priority for help onto the property ladder is far from phoney and it is misleading to suggest that the only commitment the Government can make is through money alone.
I have made clear that current and former members of the armed forces will now, for the first time, be prioritised for FirstBuy and other Government low cost home ownership schemes. Qualifying existing and former military personnel will be at the front of the queue for the scheme. In fact our special FirstBuy housing agents are already deployed to assist with applications from army barracks both at home and abroad.
Next, I recently held a Military Covenant Housing Summit where we resolved to fix several problems which have led to military personnel being unable to build up a credit record. In addition I have since said that we will consult on how to push ex-squaddies to a prime position on the housing waiting lists.
Finally, this Coalition Government aims to deliver a net increase in Affordable Homes each and every year with our £4.5bn building programme.
For the first time we will specifically target access to homes for rent and low cost home ownership right at our brave military personnel. To suggest otherwise is misleading.
Grant Shapps MP
Published 5 August 2011