Response to claims that the National Planning Policy Framework will weaken the provision of affordable housing
The Department responds to an article in the Observer claiming that the National Planning Policy Framework will weaken the provision of affordable…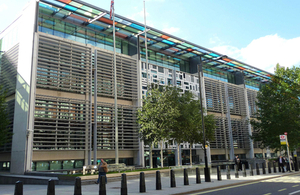 The Department responds to an article in the Observer claiming that the National Planning Policy Framework will weaken the provision of affordable housing.
A spokesperson said:
The planning system and top down housing targets have not worked - five million people are languishing on social housing waiting lists, the average age of a first time buyer is 37 and house building has fallen to its lowest level for any peacetime year since 1924.

The draft framework will help to deliver more affordable housing by requiring councils, in consultation with the community, to make sure Local Plans meet the full requirements for market and affordable housing so that it caters for the demand in their area. The Government is also investing £4.5 billion to help deliver up to 170,000 affordable homes and supporting communities further by giving councils substantial extra funding through a New Homes Bonus that will match the council tax raised from new homes for the first six years.
Published 3 October 2011