Response to claims that planning reforms will result in advertising billboards 'littering' countryside
The Department responds to claims in The Sunday Times that the National Planning Policy Framework will result in advertising billboards &lsquo…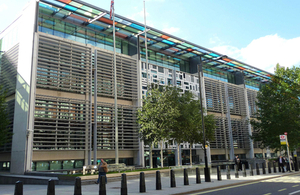 The Department responds to claims in The Sunday Times that the National Planning Policy Framework will result in advertising billboards 'littering' the countryside.
A spokesman for the Department for Communities and Local Government said:
The draft Framework maintains the current protections to prevent inappropriate billboard advertising in the countryside. Suggestions that the Government intends to weaken the policy are wrong.
Published 3 October 2011