Government response
Response to claims about garden cities
Housing Minister Kris Hopkins responds to claims about a DCLG garden cities report.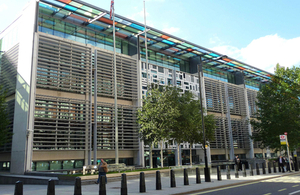 Housing Minister Kris Hopkins said:
As promised in the coalition agreement, this government has scrapped top-down Whitehall planning, including ending the last administration's failed so-called eco-towns programme which built nothing but resentment.

Instead, this government is committed to working with local communities to build more homes and promote sustainable development. This includes providing finance for those large scale housing projects that are locally-supported and have the full backing of the community.
In February last year we published a prospectus inviting bids for a further £474 million of recoverable investment for 2013 to 2015 through our Local Infrastructure Fund.
See further information on housing and new towns on the UK Parliament website.
Published 13 January 2014