Respect and compassion at centre of new standards for NHS leaders
Standards for members of NHS boards and governing bodies in England have been published today by the Professional Standards Authority for Health…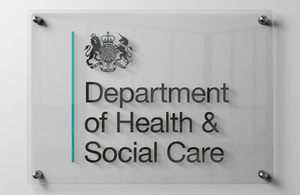 Standards for members of NHS boards and governing bodies in England have been published today by the Professional Standards Authority for Health and Social Care. They put respect, compassion and care for patients at the centre of leadership and good governance of the NHS in England.
These standards bring together the essential skills that are expected of all executive and non executive leaders in the NHS in England across in their personal behaviour, technical competence and business practices. The standards are based on 7 core values:
responsibility
honesty
openness
respect
professionalism
leadership
integrity
The new standards challenge people to take responsibility for their own behaviour, to challenge the behaviour of others, and to recognise and resolve conflicts of interest.
The Secretary of State for Health commissioned the standards in July 2011. They have been developed through wide consultation with patients and the public, the NHS and with professional organisations.
Welcoming the publication of the standards, Health Secretary, Jeremy Hunt said:
We have many dedicated and hard working managers in NHS hospitals and care homes. But we've seen cases where some managers seem to have lost sight of the fact that keeping control of care is as important as keeping control of finances - which is why the Professional Standards Authority's new standards are hugely valuable. They put care, compassion and respect for patients at the heart of leadership, which is exactly as it should be.
We will continue to look at how NHS managers can be better supported and these values put at the heart of management, learning from the findings of the inquiries into Mid Staffordshire and Winterbourne View as they are published."
The standards for members of NHS boards and clinical commissioning group governing bodies in England are available at the Professional Standards Authority.
Published 7 November 2012