News story
Reservists train with army rapid reaction force
Airborne reservists have taken their place in the British Army's rapid reaction force on Exercise Joint Warrior.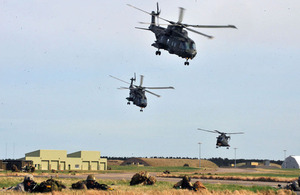 50 paratroopers and medics from Army Reserve units worked alongside their regular counterparts in 16 Air Assault Brigade, in the biggest military exercise in Europe. Earlier in the week we published a story about 16 Air Assault Brigade working with the Royal Navy and RAF as part of Joint Warrior. Today we meet some of the reservists who were involved.
Private James Dytham, a mental health nurse from Bedlington in County Durham, has been in 4th Battalion The Parachute Regiment (4 PARA) for 2-and-a-half years. The 27-year-old said:
Being a nurse and a paratrooper are poles apart, but I joined the Paras to challenge myself within one of the strongest infantry regiments in the world.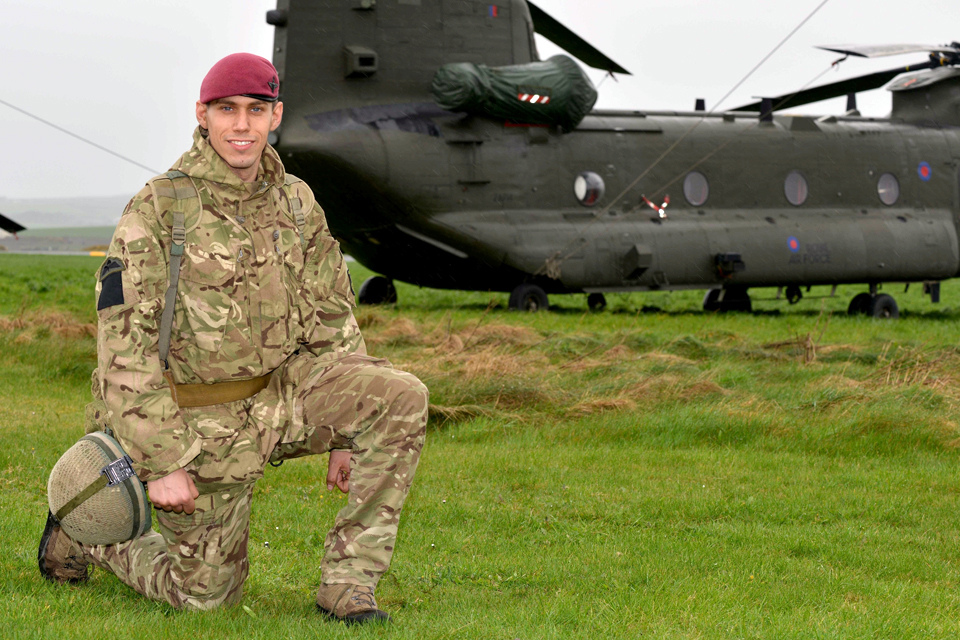 This is my first exercise with the regulars and it's been very different. At 4 PARA we work at platoon level and cram a lot into a weekend training camp, whereas on a major exercise like this there's more time and resources to work on bigger and more complex tasks," he added.

I really enjoyed and learnt a lot from the airfield assault. There's a massive adrenaline kick running into action off the back of a Hercules transport aircraft. Time flies and before you know it you're 4 hours into an attack, but it only feels like 5 minutes!
Reservist medics from 144 Parachute Medical Squadron have been working as combat medical technicians with the infantry and within treatment facilities set up by 16 Medical Regiment, their regular parent unit.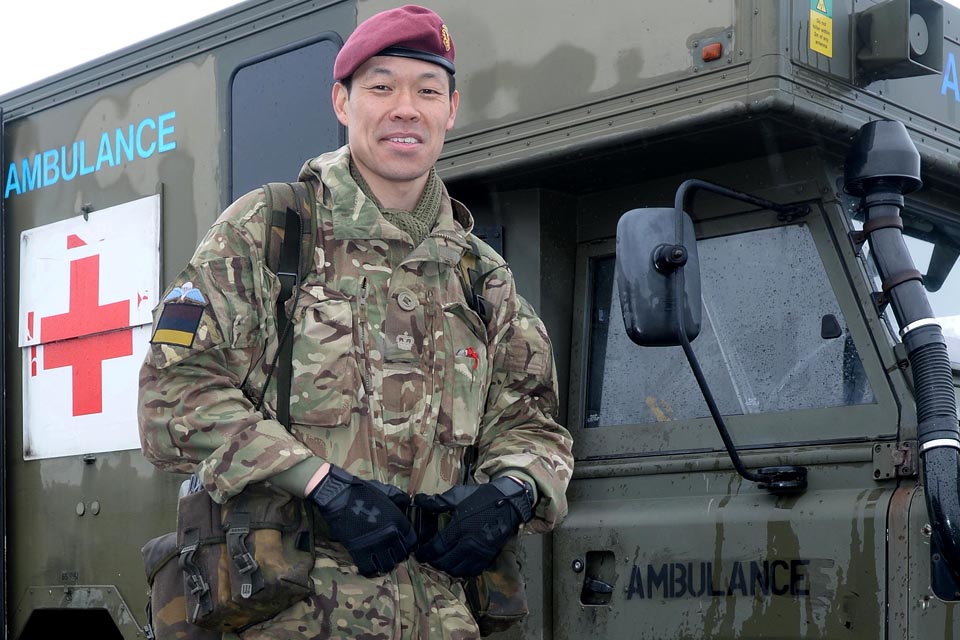 Major Yuk Mo Kan, an anaesthetist at Southend University Hospital, is working as a medical officer. The 39-year-old is in charge of triaging and treating casualties arriving at the military equivalent of a hospital's accident and emergency unit.
Major Kan said:
I joined up to challenge myself and use my clinical skills in a very different environment. This is the first brigade exercise I've been on and I've really appreciated the scale of the deployment. As an individual, you are a cog within a cog, but everyone has to do their job for the whole machine to work.

In the 4 years I've been a reservist I've seen a real change in culture and we are now fully integrated with regulars. This exercise has been a great opportunity to cement the working relationships we have already formed with 16 Medical Regiment.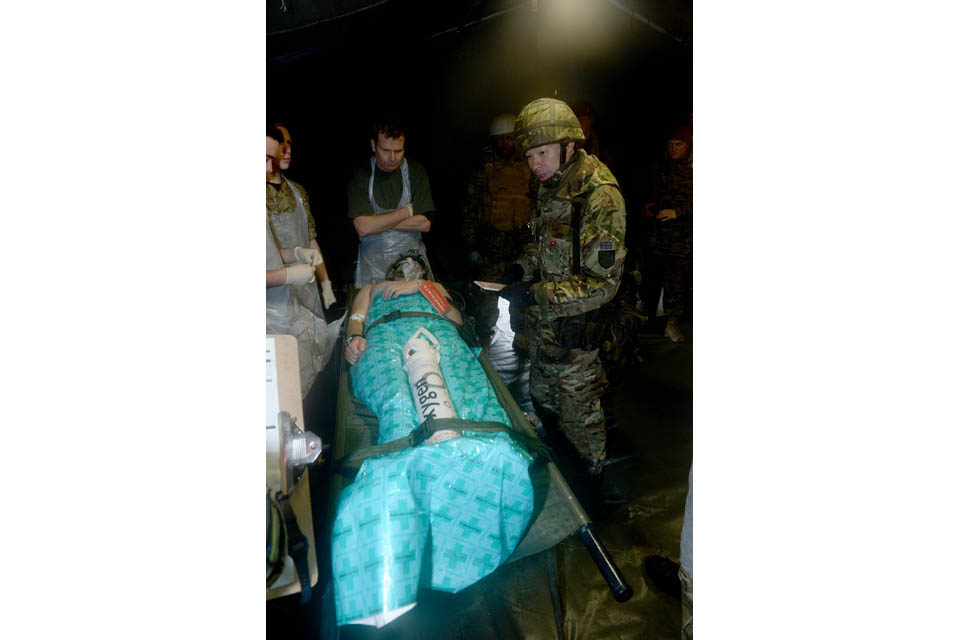 The 1,600-strong battle group deployed on Joint Warrior is built around the airborne infantry of 3rd Battalion The Parachute Regiment bolstered by artillery, engineers, medics, signallers and logisticians from 16 Air Assault Brigade. The training is designed to prepare them to serve as the Air Assault Task Force, which is ready to deploy anywhere in the world at short notice to conduct the full range of military operations
Lieutenant Colonel Dave Macauley, who is in charge of the brigade's reservists, said:
The reserves within 16 Air Assault Brigade are fully partnered with their regular counterparts. This integration has been powerfully demonstrated by the way regulars and reserves have worked together on Joint Warrior. It has been a very demanding and complex exercise that has shown that reservists are capable and ready to deploy with the army's rapid reaction force.
The UK reserve forces play a vital part in our nation's defence. Find out how you can get involved and what is on offer for reserves.
Published 11 April 2014