News story
Joint Warrior tests Army's ability to react
The British Army has demonstrated its specialist air manoeuvre capabilities on the biggest military exercise in Europe.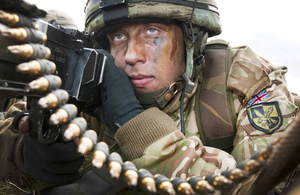 An aviation assault to capture the airfield at Kinloss Barracks marked 16 Air Assault Brigade's arrival on Exercise Joint Warrior.
Troops from the 3rd Battalion The Parachute Regiment battle group landed at Kinloss in Chinook, Merlin and Puma helicopters, protected by Apache attack helicopters, to assault the airfield. Once secured, more troops and heavier equipment were delivered across the day by C-130 Hercules transport aircraft.
Airfield capture is a key skill required for the brigade's role as the Air Assault Task Force, which is ready to deploy anywhere in the world at short notice to conduct the full range of military operations from non-combatant evacuation to war-fighting.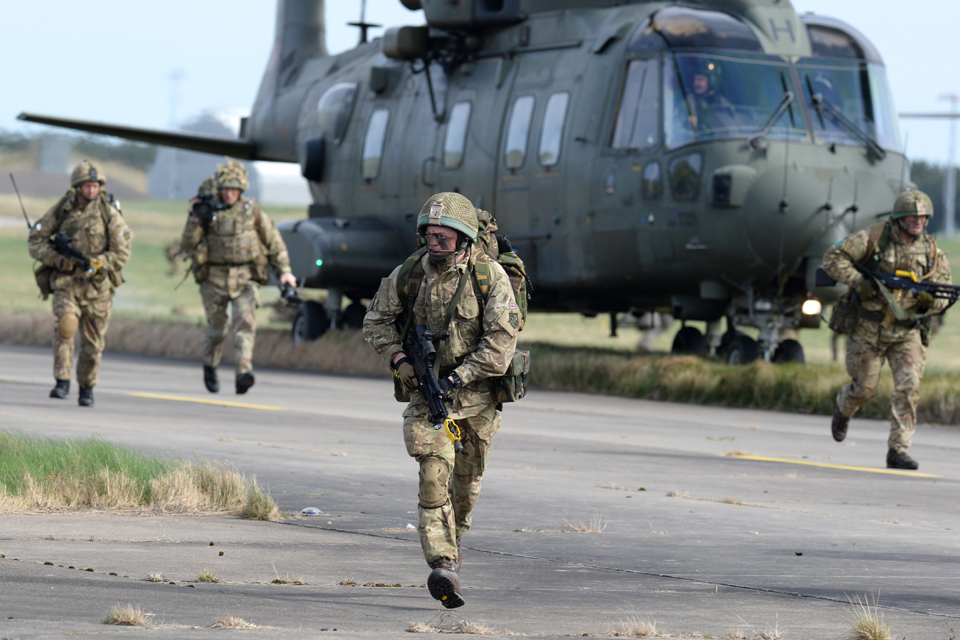 Brigadier Nick Borton, commander of 16 Air Assault Brigade, said:
Joint Warrior provides an excellent opportunity for 16 Air Assault Brigade to work alongside the Royal Navy and RAF in its role as the British Army's very high-readiness formation for contingency operations.

This is realistic and well-resourced training that reflects the type of operations that the brigade could be called on to do, both in terms of the tactical challenges and their expeditionary nature.

The mission we have achieved in a short space of time, and what we will go on to do across the exercise, is a powerful demonstration of the unique flexibility, reach and agility of airborne and air assault troops.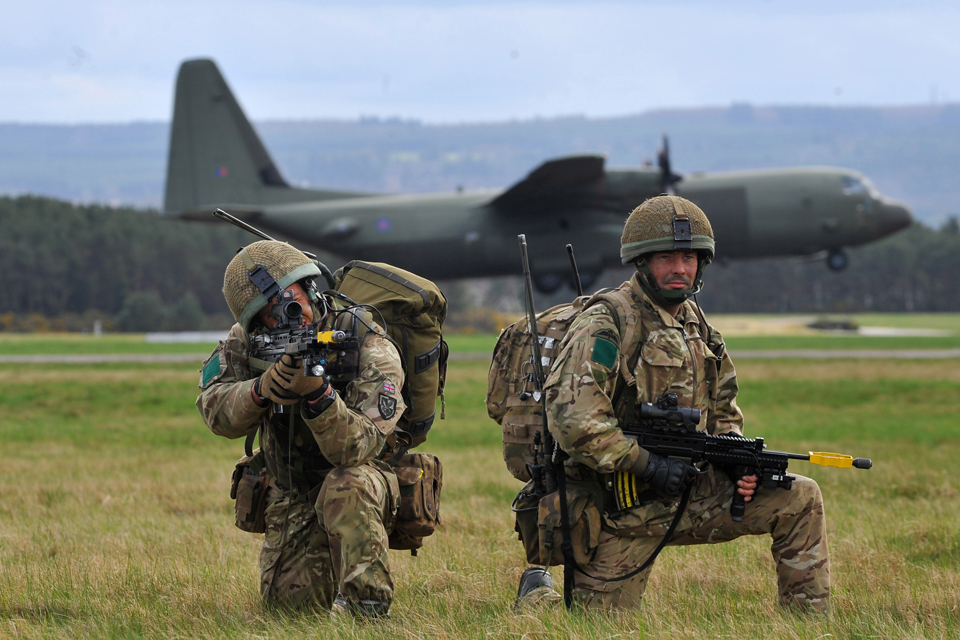 Exercise Joint Warrior involves 13,000 military personnel from 8 countries, more than 30 warships and 25 different types of aircraft. Taking place twice a year, the training aims to test how the Royal Navy, Army, and Royal Air Force work together and with allied forces.
Published 8 April 2014