News story
Reservists parachute over Salisbury Plain
British reservists have been conducting joint parachute training alongside their American counterparts on Exercise Airdrop Warrior.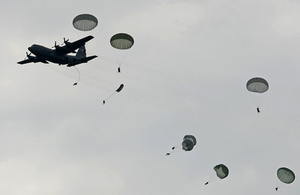 The annual exercise sees British reservists from 4th Battalion The Parachute Regiment (4 PARA), training with their regular counterparts, in their specialist airborne role, and American reservists from the United States Army Civil Affairs and Psychological Operations Command (Airborne).
Participants in this year's exercise included the most senior reservist in the British Army, Deputy Commander Land Forces (Reserves), Major General Ranald Munro.
Approximately 100 soldiers, both British and American, started the exercise by jumping into action from 3 Hercules transport planes. Once safely on the ground, the troops transitioned straight into a tactical scenario to practise their battlefield skills and drills.
The exercise tests troops to the full, and includes tasks such as planning attacks on enemy positions, prisoner-handling, first aid and exploiting enemy intelligence.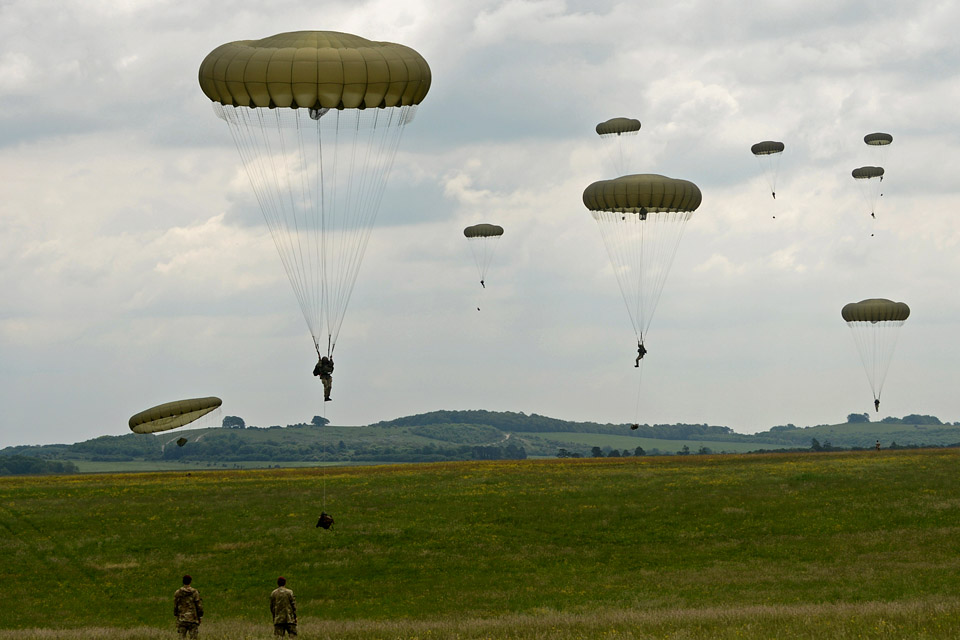 A significant number of the soldiers training on this particular exercise have recently returned from Afghanistan, where they have been supporting front line units.
Exercise Airdrop Warrior is a key training opportunity for the reservist units to hone their skills as part of the army's very-high readiness formation, the Air Assault Task Force (AATF).
The AATF sits at a very high level of preparedness to go anywhere in the world at short notice to carry out the full spectrum of operations, from war-fighting right through to stabilisation.
Lance Corporal George Moffit from Birkenhead has been a reservist for 4 years with C Company, 4 PARA. He said:
I've been looking forward to the jump; there is always anticipation before you do it but it is what we train to do, we look forward to it.

We get a lot of opportunities to train with 2nd Battalion The Parachute Regiment, our regular counterparts. As a high readiness reservist, I am on 5 days' notice to move anywhere around the world with them as part of the AATF.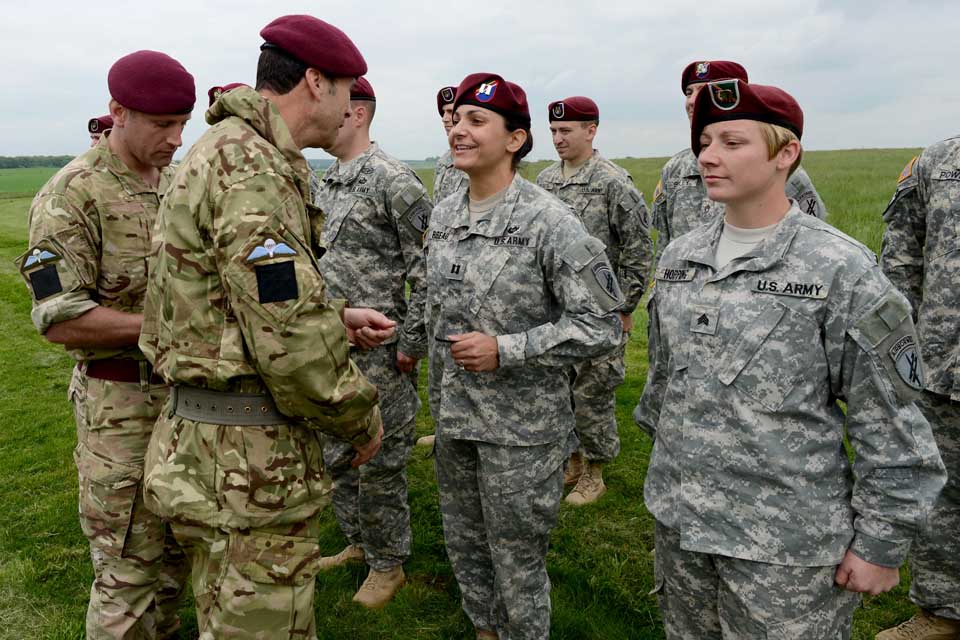 Lance Corporal Moffit, who has served in Afghanistan and gave support to the London Olympic Games in 2012, continued:
There is a big sense of achievement on completion of the jump; we then crack on with the rest of the exercise. We leave the weekend with high morale and standards.
Salisbury Plain Training Area is maintained by the Defence Infrastructure Organisation, which delivers the training service, enabling defence training users to live, work, train and deploy at home and overseas.
The UK reserve forces play a vital part in our nation's defence. Find out how you can get involved and what is on offer for reserves.
Published 3 June 2014