Reserve soldiers recognised for Afghan tour
Soldiers from the Army Reserve in the West Midlands have been formally recognised for their service in Afghanistan.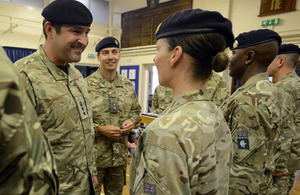 Fourteen members of 159 Supply Regiment Royal Logistic Corps were presented with Operational Service Medals to mark a 6-month tour of duty in Afghanistan between October 2012 and April 2013.
Their regiment controls the issue and accounting of all the 750,000 items of equipment the Army uses and provides units of soldiers for operations alongside Regular Army regiments. Its function is vital to all aspects of the mission in Afghanistan.
Colonel Adrian Thurgood presented the campaign medals to the soldiers at an event attended by families and employers at their Telford base yesterday, 31 July.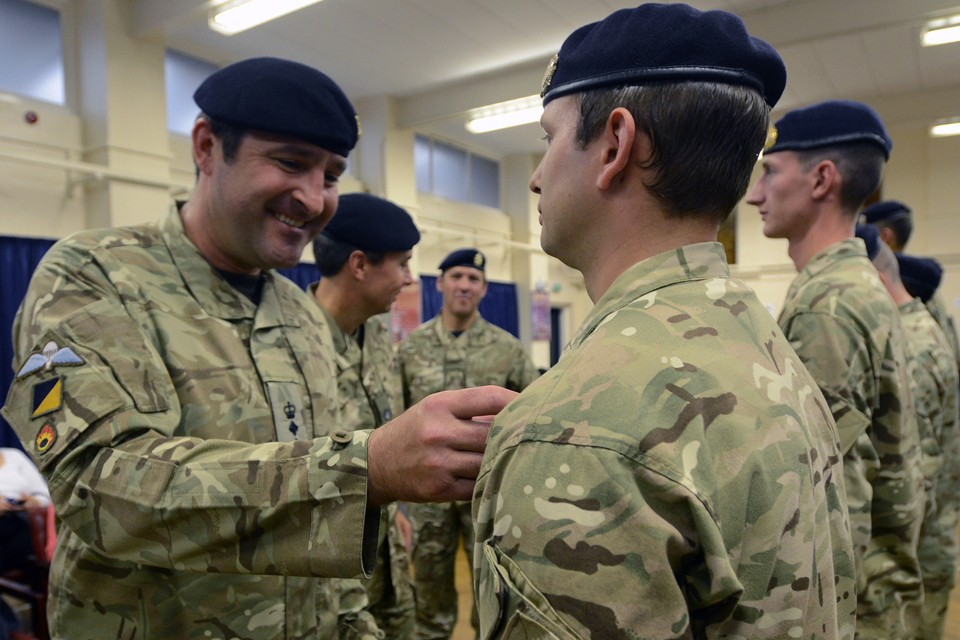 The regimental welfare officer, Captain Mak Singh, said:
It is important that the contribution the soldiers make serving their country is properly recognised. Being away from their loved ones for 6 months in an austere environment with testing weather conditions shows their commitment to the nation and we are all proud of their achievements.
Amongst those to receive a medal was Sergeant Mark Griffiths, who has dedicated almost 2 decades of his life to the Army Reserve.
A confidential paper driver for PHS Datashred by day, the 37-year-old returned from Afghanistan in April having served with his unit 123 Ammunition Squadron, which is part of 159 Supply Regiment.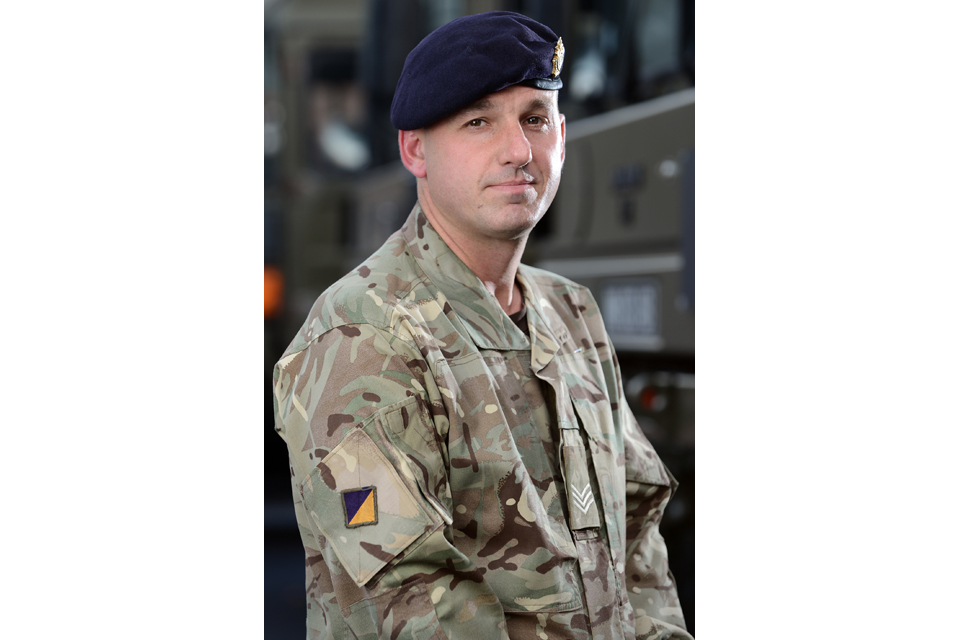 He was inspired to join the Reserves by his father, who was a regular soldier for 28 years. Sergeant Griffiths said:
I was going to join the Regulars but the TA centre was close to home, so I came in, completed the test, and here I am 18 years later.
And it is a path he would happily encourage others to follow. He said:
I would thoroughly recommend it. This place makes me happy. I have great support from my family and friends and can be really proud of the things I achieve.
Under plans to expand the Reserve Forces numbers will increase to around 35,000 across all 3 Services and £80 million will be invested in the Army Reserve estate to accommodate the larger numbers.
Have you got what it takes to be a reservist? The Reserve Forces are recruiting now.
Published 1 August 2013