News story
Reserve signallers train in Cyprus
Over 100 British Army reservists have tested their infantry skills on an exercise in Cyprus.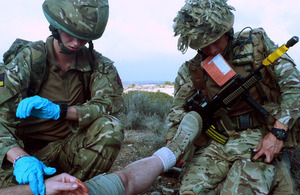 Reservists from 2 Signal Group and the Queen's Gurkha Signals joined several regular soldiers from 2 Signal Regiment to conduct training to improve their ability and confidence levels when it comes to moving and operating live ammunition.
The exercise also tested junior leadership whilst introducing soldiers to working in urban environments and hot dusty conditions.
For many this was the first opportunity to train abroad with the Army, and, for the Gurkhas, the first opportunity to work with reservists outside of operations in Iraq and Afghanistan.
Corporal Shankar said:
They are really good. They are enthusiastic and want to know about us and how we do things. I'm really impressed.
The exercise started on the ranges in Akrotiri, on the southernmost tip of Cyprus, with a progressive package to get everyone to a point where they could complete a close quarters battle range, moving down a lane with targets appearing randomly at short ranges as close as 10 metres.
Once this was achieved, the exercise moved to the training areas outside Episkopi Garrison, where they occupied a forward operating base from which to launch patrols, ambushes and attacks.
They were tested by crowds of civilians, irate local leaders and snipers. Throughout this stage, first aid skills, reaction to unexpected events and low-level leadership were being tested and improved.
Preparing for the challenges of the future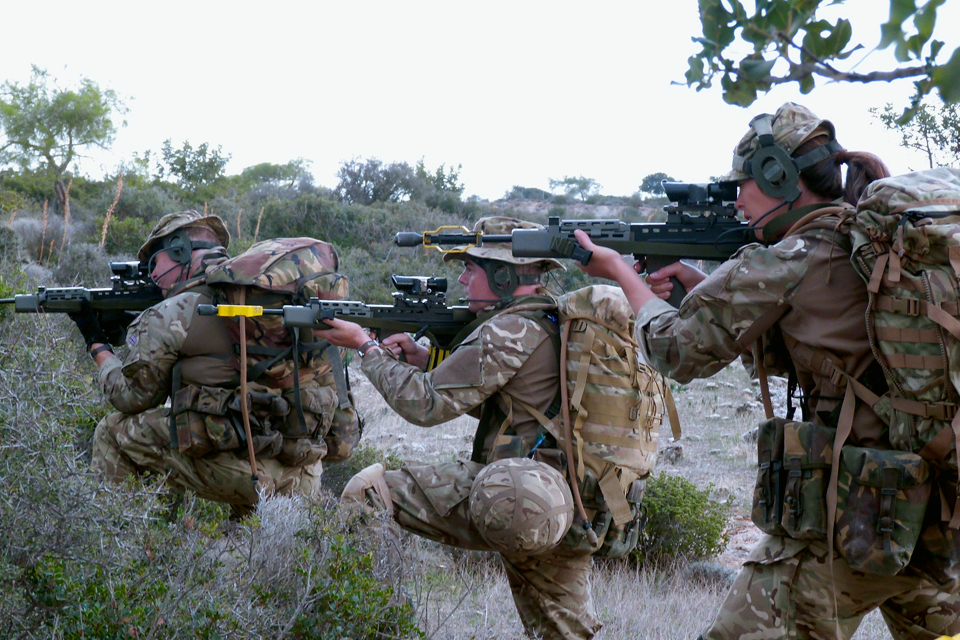 Lieutenant Colonel Paul Rennie-Smith, commanding officer of 32 Signal Regiment, said:
Exercise Lion Star 10 has been the culmination of 7 months of training for the participants from 2 Signal Group units. The exercise has allowed us to train to platoon-level within a company construct whilst operating in demanding conditions given the climate and terrain.

We developed an exercise that was deliberately ambitious in terms of the aim and training objectives. Given the fact that personnel from 6 different Royal Signals units have been represented, including 15 soldiers from our paired unit, 2 Signal Regiment, it has been a considerable challenge to put it all together.

The exercise has been a real success and I am delighted by the attitude and performance of the reserve soldiers who took part. Exercise Lion Star is a superb training opportunity and will be a key element of our ability to prepare the reserves for the challenges of the future.
For Royals Signals soldiers this represented an ideal opportunity to develop in ways that are very difficult to replicate on communications exercises. The lessons learnt will be carried forward into their core roles, making them more effective signallers.
32 Signal Regiment is a UK operations-focused unit that provided communications support to the G8 summit in Northern Ireland in June and July of this year.
When not supporting operations in the UK, the regiment sends small numbers of soldiers to Afghanistan; 14 soldiers returned earlier this year from supporting regular soldiers from 2 Signal Regiment.
Next year 32 Signal Regiment is expecting to support any commitment to the Commonwealth Games in Glasgow, where the regiment is based.
The UK reserve forces play a vital part in our nation's defence. Find out how you can get involved and what is on offer for reserves.
Published 2 December 2013