News story
Report shows positive impact of broadband access
Independent research suggests broadband grows businesses and creates jobs.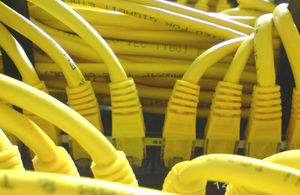 We have today published the findings of a literature review, which forms the first part of the UK Broadband Impact Study, carried out by SQW on behalf of the Department for Culture, Media and Sport.
The report, published as the government's broadband delivery programme continues, has found a strong consensus that broadband (and particularly faster broadband) has a material positive impact on national economies, including as an enabler for international trade and innovation. It also suggests that good broadband connections lead to a net increase in business creation, and more jobs in those communities that benefit.
The report also notes that increased use of the internet is associated with higher levels of wellbeing, with video entertainment and video communications expected to be major benefits to faster internet access.
Further information
Published 19 February 2013