Report raises issues about Deprivation of Liberty Safeguards
The Care Quality Commission has published a report showing that the NHS needs better awareness of when and how to apply the Mental Capacity …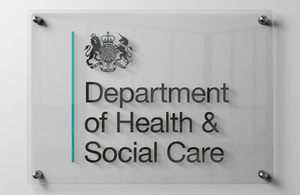 The Care Quality Commission has published a report showing that the NHS needs better awareness of when and how to apply the Mental Capacity Act - Deprivation of Liberty Safeguards (MCA-DOLS) for patients. The safeguards are needed in all hospitals, for patients who may require restrictions such as restraint that may amount to a deprivation of liberty.
Primary care trusts continue to receive MCA-DOLS resources from the Department of Health to ensure that hospitals have effective safeguards and appropriate training, and that PCTs have independent 'supervisory body' functions.
PCTs will work both with commissioning groups and with local authorities to ensure an effective system of safeguards is embedded for the future.
David Flory, Deputy NHS Chief Executive, has written to PCT and NHS chief executives to draw attention to the issues raised in the CQC report.
Read the letter from David Flory
Read the Care Quality Commission report
Published 4 April 2012