News story
Report on annual immigration limit
The Migration Advisory Committee (MAC) publishes report into annual limit on immigration through Tiers 1 and 2 of the points-based system.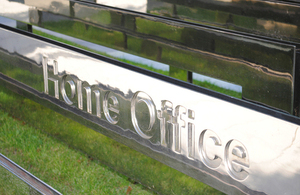 The government will consider the report's findings alongside the responses to the UK Border Agency's own consultations on the annual limit.
Both will inform the decision on how the limit will operate when it is introduced next year.
Details to be announced
Immigration minister Damian Green said: 'We thank the Migration Advisory Committee for their report, which we have analysed in great detail, and we will be announcing the details of our policy shortly.
'Bringing down net migration to sustainable levels will not be easy. We will not be able to achieve it by focusing on just one area of the system or on one route into Britain.
'By introducing an annual limit, we will reduce the number of people who come to the UK to work from outside the EU. But this is just one of the ways we intend to reduce the level of net migration back down to the tens of thousands each year.
'We can reduce net migration without damaging our economy. Britain will remain open for business, and we have already announced that managers and specialists will continue to be able to come to the UK through an exempted intra-company transfer route.'
Read the report
You can read the MAC's report and the associated press release in the Migration Advisory Committee section of UK Border Agency website.
Published 18 November 2010