Renewable energy review: statement by The Rt Hon Chris Huhne MP - 12 May 2011
In response to the Committee on Cllimate Change (CCC) review on renewable energy, The Rt Hon Chris Huhne MP, Secretary of State for Energy and…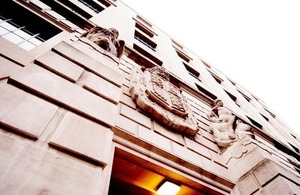 In response to the Committee on Cllimate Change (CCC) review on renewable energy, The Rt Hon Chris Huhne MP, Secretary of State for Energy and Climate Change said:
"Renewables will be absolutely crucial to securing our energy supplies and reducing our carbon emissions in the decades ahead. We are reforming the electricity market to help bring forward a surge of investment in renewables and putting in place the world's first Renewable Heat Incentive.
"Our renewables target for 2020 is ambitious, but we're committed to meeting it. Beyond 2020 the importance of developing renewables further will remain and the investment we secure now will drive down the cost of doing this."
The CCC's review is available on the Committee on Climate Change website.
Published 12 May 2011