Remit for pay review bodies
Pay uplifts for most NHS staff are determined by the Government in the light of recommendations from the independent pay review bodies. Their…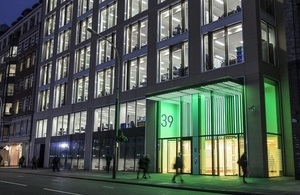 Pay uplifts for most NHS staff are determined by the Government in the light of recommendations from the independent pay review bodies. Their remits are set by the Government.
The Chancellor of the Exchequer wrote to the NHS Pay Review Body (NHSPRB) and Review Body on Senior Salaries (SSRB)  asking them to consider how to make pay more market-facing for Agenda for Change staff and NHS Very Senior Managers following his 29 November 2011 Autumn Statement.
On 23 December 2011 Secretary of State Andrew Lansley wrote to the Chairs of the NHSPRB and SSRB confirming this remit and setting out the work required.
Published 19 January 2012