Releasing publicly-held spectrum
Ed Vaizey unveils plans to enable growth in wireless communications sector.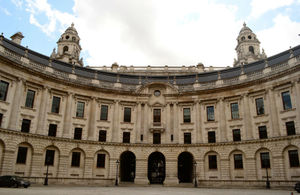 Spectrum is a valuable but scarce resource that is used for wireless communications. It is the basis for everything from mobile phones to radar, from satellite television broadcasts to global positioning systems.
The public sector currently holds around half of the most useful spectrum, and the Government committed to releasing 500 MHz over the next 10 years in the Comprehensive Spending Review.
Today we have published Enabling UK Growth - Releasing public spectrum, which sets out how the Government intends to release the spectrum and calls for evidence from industry to inform the plans.
"This is a long-term project to ensure industry is able to meet the growing demand for services that need spectrum," said Communications Minister Ed Vaizey. "The use of smartphones and mobile broadband is set to increase rapidly. Releasing more spectrum over the next decade will be essential if industry is to meet that growing demand.
"We must ensure the public sector uses this valuable resource as efficiently as possible. If the public sector does not need it, then it should be released so businesses can use it to grow."
The public sector uses spectrum for a wide range of services including defence, emergency services, transport and science.
Future considerations
The report reveals the Ministry of Defence has already identified two bands (2310-2390 MHz and 3400-3600 MHz) from which they expect to release 160 MHz of spectrum. 
Releasing spectrum can be complex as many bands are covered by international agreements, existing equipment may have to be retuned or replaced and changes in use can cause interference, which would have to be resolved. Once a band is ready to be released it could be sold, leased or allocated for licence-exempt uses, such as localised Wi-Fi.
The Government will ensure that any future spectrum needs for public safety and national security are considered before any band is released.
The release of the 500MHz spectrum will be in addition to the spectrum that Ofcom intends to release, including the 800MHz and 2.6GHz bands which Ofcom intend to auction in 2012.
Further information
Published 31 March 2011