Press release
Regulators urge the public to have a 'Safe Xmas' when donating to charity
Charity Commission and Fundraising Standards Board on how to give with confidence.
This news article was withdrawn on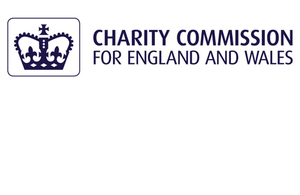 The Charity Commission, the independent regulator of charities in England and Wales, has teamed up with the Fundraising Standards Board (FRSB), the self-regulatory body for UK fundraising, to encourage the public to give safely to charities this Christmas by remembering the 'Safe Xmas' acronym. Both regulators will also be issuing the advice on social media, which can be found by following #SafeXmas.
Christmas is a traditional time for giving and charities work hard to raise money during this time to fund their work throughout the year. The general public give generously to charity and in a survey of people's giving habits last Christmas, 85% of people said they give directly to charity at Christmas, donating an average of around £40 to the good causes they care about.*
Almost all collections are genuine, but some people will try to abuse the generosity of others for their own gain. With some charities and supporters having experienced fraud, it is vital that the public know that their donations are going to the right place. The commission and FRSB have come together to issue a few simple tips for giving with confidence this Christmas.
Remember #SafeXmas
S - search for a charity's name, registration number and landline on fundraising materials
A - ask to see a collector's ID badge and don't be afraid to ask questions
F - find the FRSB tick logo, showing that the charity's fundraising is regulated
E - ensure the collection device is sealed
X - xtra information about charities can be found at www.gov.uk/charity-commission
M - make sure clothing collection bags are clearly branded with a charity's details
A - always check email and web links are genuine before donating
S - still unsure? Contact your favourite charity direct and donate
Paula Sussex, Chief Executive of the Charity Commission, said:
It's great to see that people are still extremely generous to charities at Christmas, and throughout the year. We'd like to remind the public that by taking a few small steps when donating, you can ensure that your money goes to the right place.

Whilst incidents of fundraising fraud are rare, they do sadly occur. Don't be put off from giving – instead, help keep charities accountable by using the resources available to make checks when giving this season. Use the online register, ask questions and have a 'Safe Xmas' this year knowing you've made a difference.
Alistair McLean, Chief Executive of the Fundraising Standards Board, said:
People are often incredibly generous in giving both time and money to good causes at Christmas and this support is critical. Many charities will be relying on money donated during the winter months to fund vital services that continue throughout the year.

Although bogus fundraising remains rare in the UK, it is essential that we all do what we can to make it increasingly difficult for criminals to cheat charities and their supporters. For donors, this means being aware and, if in doubt, making a few simple checks before giving. Don't be afraid to ask questions or to contact the charity with your queries.

Above all, keep on giving. Your donations could make a critical difference to the good causes you care about this Christmas.
For more information on fundraising regulation, go to the FRSB website, to the commission's guidance on GOV.UK or to the commission's newly published fundraising statement which signposts readers to the correct regulator for any issues they wish to raise.
*ICM interviewed a random sample of 1162 adults aged 18+ via telephone in the UK between 22 November and 24 November 2013. Surveys were conducted across the country and the results have been weighted to the profile of all adults. ICM is a member of the British Polling Council and abides by its rules. Further information at www.icmresearch.com
Ends
PR103/14
---
Notes to editors
The Charity Commission is the independent registrar and regulator of charities in England and Wales, acting in the public's interest, to ensure that:

charities know what they have to do
the public know what charities do
charities are held to account

The Fundraising Standards Board (FRSB) is the regulator of charity fundraising in the UK, working to ensure that charity fundraising is always honest, legal, respectful, open and accountable. Over 1,700 charities and fundraising suppliers are signed up to the self-regulatory scheme accounting for more than 50% of all voluntary income raised nationally. These organisations display the FRSB's tick logo on fundraising materials and appeals, encouraging the UK public to give with confidence. The FRSB regulates fundraising practice against industry standards (the Institute of Fundraising's Code of Fundraising Practice), monitoring complaints about charity fundraising and working to resolve concerns raised by the public.
Fundraising Standards Board press office – Lucinda Frostick at lucinda@turnerpr.co.uk / 07712 045 308
Published 8 December 2014