Regulator opens inquiry into Families Against Neuroblastoma
Charity Commission is focusing on lack of proper governance structure.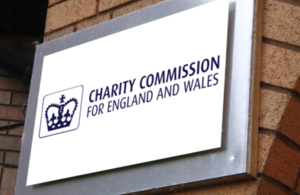 The Charity Commission, the independent regulator of charities in England and Wales, has opened a statutory inquiry into Families Against Neuroblastoma (registered charity number 1135974). The inquiry opened on 13 June 2014.
The charity, which was registered in 2010, has objects that include the promotion of the physical and mental health of neuroblastoma sufferers in the UK, and the support of sufferers and their families. The charity currently only has one trustee.
The regulator is investigating a number of concerns but its focus is a lack of a proper governance structure at the charity, and as a result the risks that may arise to the charity's funds or other property.
The inquiry will examine:
the financial management of the charity
the accounting treatment of funds raised by the charity
the administration, governance and management of the charity by the trustees
whether or not the trustees have complied with their duties and responsibilities as trustees under charity law.
In order to protect the charity's funds and/or other property, the Commission froze the charity's bank accounts. The regulator then appointed two individuals from Baker Tilly Restructuring and Recovery LLP (Mr John Ariel and Mr Steven Law) as Interim Managers on 15th July 2014, to take control of the charity and its assets to the exclusion of the existing trustees, enabling the charity to continue to operate as normal and beneficiaries to access the funds raised by their appeals in case of need.
It is the Commission's policy, after it has concluded the inquiry, to publish a report detailing what issues the inquiry looked at, what actions were undertaken as part of the inquiry and what the outcomes were. Reports of previous inquiries by the Commission are available on its website.
You can view the charity's detail on the Register of Charities.
PR 63/14
Ends
For press enquiries please contact the press office.
Notes to Editors
The Charity Commission is the independent regulator of charities in England and Wales.
Our mission is to be the independent registrar and regulator of charities in England and Wales, acting in the public's interest, to ensure that: * charities know what they have to do * the public know what charities do * charities are held to account
Section 46 of the Charities Act 2011 gives the Charity Commission the power to institute inquiries. The opening of an inquiry gives the Commission access to a range of protective and remedial powers.
The Commission's decision to announce the opening of a statutory inquiry is based on whether it is in the public interest to do so and with consideration of our objective to increase public trust and confidence in charities. Read more information on the Commission's policy and factors taken into account when deciding to issue a press release.
Published 18 July 2014