Regulations for medical revalidation come into force
The regulations for medical revalidation made by the GMC, and the start of the relevant enabling provisions in Part IIIA of the Medical Act 1983, have now come into force following approval from the Privy Council.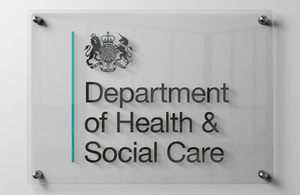 The General Medical Council (Licence to Practise and Revalidation) Regulations Order of Council 2012 regulations.
The system will help doctors keep up to the standard expected of them by ensuring they stay up to date with the latest techniques, technologies and research. Revalidation will also require a doctor to tackle any concerns about skills such as communication and maintaining trust with patients.
Health Minister Dr Dan Poulter said:
"Today is a momentous day - as doctors in the UK become the first in the world to have regular assessments to ensure that their training and expertise are up-to-date and that they remain fit to carry out their important role of providing high quality care for patients.

"Doctors save lives every day and making sure they are up to speed with the latest treatments and technologies will help them save even more. This is why a proper system of revalidation is so important."
See the General Medical Council begins the medical revalidation of doctors announced by Secretary of State on 19 October 2012.
Published 3 December 2012