Register with a GP practice of your choice – pilot announced
The announcement today aims to make it easier for commuters in the pilot areas, who are often away from their local area during the working …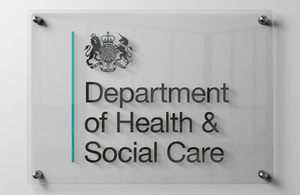 The announcement today aims to make it easier for commuters in the pilot areas, who are often away from their local area during the working day, to see their doctor where it suits them.
The one year pilot will begin in April 2012 and will be subject to an independent evaluation. It allows patients for the first time to choose whether to register with a practice close to their workplace or home, without worrying about practice boundaries.
The primary care trusts (PCTs) involved in the scheme pilot are Westminster, City and Hackney, Tower Hamlets, Manchester, Salford and Nottingham City.  GP practices in these PCT areas will join the pilot on a voluntary basis. The areas selected have high numbers of commuters travelling into the area each day, and one of the sites, Nottingham, is an existing 111 pilot site.**
Health Secretary Andrew Lansley said:**
'Many patients are happy with their local GP practice, but a significant minority have problems registering with a practice of their choice. This pilot will mean patients taking part can access the high quality care they deserve in a place and at a time that suits them.
'That's why I believe patients should have the freedom to choose a GP practice that suits their lives, and not be restricted by geographical boundaries.'
Read the choose the best GP for you press release
Published 30 December 2011