News story
Joint MHRA and BIA conference
4 May 2016: Conference on accelerated development and access to innovative medicines for patients.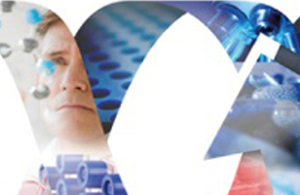 About the conference
The Medicines and Healthcare products Regulatory Agency (MHRA) and the BioIndustry Association (BIA) are proudly hosting this one-day joint regulatory conference.
The conference will feature a mix of presentations and engaging panel discussions on a wide range of topics including:
innovation and accelerated access in the UK – where are we today?
reflecting on two years of the early access to medicines scheme (EAMS)
discussing adaptive pathways
learning about the European Medicines Agency's new PRIME (priority medicines) scheme
discovering the benefits of accelerated assessment in the EU
Speakers
Keynote presentations will be provided from Sir Hugh Taylor, Independent Chair, Accelerated Access Review and Professor Sir John Bell, Chair, Accelerated Access Review's Expert Advisory Group.
Joining these speakers will be senior experts and leading speakers from MHRA, European Medicines Agency (EMA), Life Science Industry, NHS, The National Institute for Health and Care Excellence (NICE), investment firms and patient organisations including:
Dr Ian Hudson, Chief Executive, MHRA
Alan Morrison, Chairman, BIA Regulatory Affairs Advisory Committee, and VP Regulatory Affairs International, MSD
Malcolm Qualie, Pharmacy Lead, Specialised Services, NHSE
Dr Nick Crabb, Programme Director, Scientific Affairs, NICE
Dr Eliot Forster, Chief Executive Officer, Immunocore
Robert Hemmings, Manager, Licensing Division, MHRA, and Chair, CHMP's Scientific Advice Working Party, EMA
Jordi Llinares, Head of Product Development Scientific Support Department, EMA
Dr Joep Muijrers, Partner, LSP (Life Science Partners)
Details
Dates and location
4 May 2016: 9.00AM – 5:30PM
Royal Society of Medicine
One Wimpole Street
London
W1G 0AE

Published 28 January 2016