News story
Refresco proposal to sell soft drink factory
Refresco has offered to sell a specialist factory to address the CMA's concerns about its merger with soft drink rival Cott.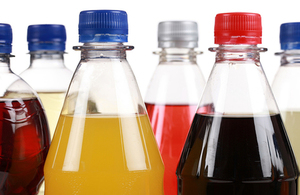 Earlier this month, the Competition and Markets Authority (CMA) found that the proposed merger of the soft drink manufacturers could lead to higher prices for some supermarkets and leading household brands.
The CMA's initial investigation into the £935 million ($1.25 billion) merger did not find any competition concerns for the majority of the companies' products.
However, both companies supply juice drinks using a particular aseptic production process, which allows them to be sold preservative-free and without refrigeration. As only one other competitor in the UK currently supplies third parties with juice drinks using this production process the CMA is concerned that, after the merger, the combined business might be able to increase prices or lower quality standards.
Refresco has now offered to address the CMA's concerns by selling the only UK-based Cott facility to use this production process. The factory, located in Nelson, Lancashire, would be sold to a purchaser approved by the CMA.
The CMA has accepted this offer in principle and now has until 14 March 2018 to decide whether to accept Refresco's proposed undertakings or refer the merger for an in depth investigation.
All information relating to the merger is available on the case page.
Published 17 January 2018