Reforms will tacklepoverty and get Britain working again
Radical welfare reform programme designed to tackle entrenched poverty and end the curse of intergenerational worklessness.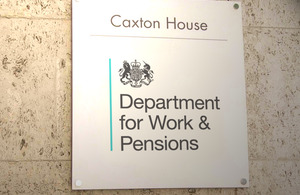 A radical welfare reform programme designed to tackle entrenched poverty and end the curse of intergenerational worklessness is set out today by new Secretary of State for Work and Pensions Iain Duncan Smith.
Calling for an end to a culture of welfare dependency by bringing the welfare system into the 21st century, Iain Duncan Smith set out the critical need to make work pay and end the absurd situation where some of the poorest face huge penalties for trying to get off benefits and into work.
In a speech in London today Iain Duncan Smith said:
A system that was originally designed to help support the poorest in society is now trapping them in the very condition it was supposed to alleviate. Instead of helping, a deeply unfair benefits system too often writes people off. The proportion of people parked on inactive benefits has almost tripled in the past 30 years to 41% of the inactive working age population. That is a tragedy. We must be here to help people improve their lives - not just park them on long-term benefits.

We must not underestimate the challenge ahead. One of the biggest problems is that for too many people work simply does not pay. For some people, the move from welfare into work means they face losing more than 95 pence for every additional £1 they earn. As a result, the poor are being taxed at an effective tax rate that far exceeds the wealthy. We have in effect taken away the reward and left people with the risk. That must and will change.
Evidence of the scale of the challenge is set out in a report published today by the Government. State of the Nation: Poverty, worklessness and welfare dependency in the UK highlights some of the key problems facing the country including:
New analysis showing that 1.4 million people in the UK have been on an out-of-work benefit for nine or more of the last 10 years;
Income inequality in the UK is now at its highest level since comparable statistics began in 1961;
Social mobility in Britain is worse than in the USA, France, Germany, Spain, Sweden, Canada, Finland and Denmark;
A higher proportion of children grow up in workless households in the UK than in any other EU country.
A new Cabinet Committee will also be set up, chaired by Iain Duncan Smith with cabinet colleagues from across Government, including the Treasury, Home Office, Health and Communities and Local Government, to tackle the underlying causes of deep-rooted poverty in Britain.
Notes to Editors:
Published 27 May 2010