Reforms to intellectual property laws aim to boost growth
Government responds to the Hargreaves Review.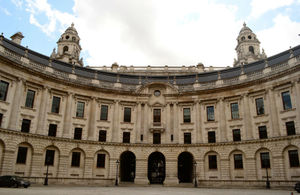 Ministers have today outlined plans to support economic growth by modernising the UK's intellectual property laws.
The government is accepting a number of recommendations made by Professor Ian Hargreaves in his report, Digital Opportunity: A review of intellectual property and growth, which also estimated the reforms could benefit the economy by up to £7.9 billion.
"The Government is focused on boosting growth and the Hargreaves review highlighted the potential to grow the UK economy by up to £7.9 billion," Business Secretary Vince Cable said.
"We are accepting the recommendations and will now set about reforming the UK's intellectual property rules. Creative businesses need to be free from unnecessary restrictions in areas such as copyright so they can thrive and prosper."
Recommendations that have been accepted include:
the UK should have a Digital Copyright Exchange where licences in copyright content can be readily bought and sold
copyright exceptions should be introduced which cover limited private copying, for example copying music from a legitimately-purchased CD to an MP3 player
copyright exceptions to allow parody should also be introduced to benefit UK production companies
licensing and clearance procedures for orphan works (material with unknown copyright owners) should be established
Alongside the response to the Hargreaves Review, a new intellectual property crime strategy and international strategy for intellectual property have been published. The response also sets out the next steps for implementing the mass notification system in the Digital Economy Act. This involves letters being sent to internet account holders telling them their internet connection has been identified as linked to unlawfully shared copyright material.
A £20 fee will be introduced for subscribers wishing to appeal after receiving a notification letter, which will be refunded if the appeal is successful. A report by Ofcom, published today, identified a risk of the system being overwhelmed by vexatious appeals and the charge aims to prevent this.
Creative Industries Minister Ed Vaizey said the copyright system should be updated for the new digital age but that businesses must still be able to protect their work. "The UK's creative industries are a key part of our economy but online copyright infringement poses a real threat to their continued success. Our creative industries must be able to protect their products and the Digital Economy Act will help them do that," the Minister added.
Ofcom had also been asked to consider whether the site-blocking provisions in the Act would work in practice and concluded in a report released today that, as they stand, they would not be effective. As a result, the provisions will not be brought forward at this time.
Further information
Published 20 July 2012