Reform of the National Lottery goes on with distributors to cut administration costs
English and UK-wide Lottery distributors will cut their grant administration costs to just 5%, Lottery Minister John Penrose announced today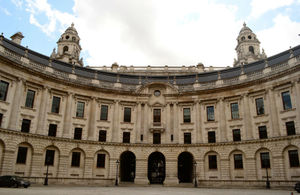 It's the latest in a number of recent changes to reform the lottery including increasing the share of lottery income that goes to arts, heritage and sport, and ensuring the Big Lottery Fund focus their grants on the voluntary and community sector.
John Penrose said:
"Lottery players have a right to expect their cash to be used wisely and effectively on good causes. We pledged to cut Lottery running costs because it's vital to public confidence that as much money as possible goes to the arts, sport, heritage, and charities, while still ensuring that funds are managed properly. This way, everyone who buys a ticket will know the good causes are getting the best possible value for money."
The distributors concerned receive between them about £1,400 million every year to hand out in grants, but they currently spend about 6.5% on grant admin costs. John Penrose has written to distributors to point out that best practice in comparable charities appears to be about five per cent for these costs, and he wants distributors to match this.
Heritage Lottery Fund will have until March 2013 to reduce their costs, while the Big Lottery Fund, Arts Council England and the merged Sport England/ UK Sport will have an extra 12 months to allow for other reforms which involve changes to their income, reorganisation and merger respectively.
Distributors have also been asked to cap their total running costs, which includes research, technical support and public involvement in grant decisions to eight per cent, again in line with the best practice of charities carrying out similar activities.
Further information about the lottery share change can be found at the DCMS website.
Further information about Big Lottery Fund and focusing on the voluntary and community sector can be found at the DCMS website. 
BFI will be taking on the UKFC's role as lottery distributor. They will also be asked to cut their grant admin costs in the same way in due course.
Press Enquiries: 020 7211 2210
Out of hours telephone pager no: 07699 751153
Public Enquiries: 020 7211 6000
Published 7 January 2011