Red Tape Challenge turns spotlight on recreation sector
Government asks sport, heritage, gambling and lottery industries to name and shame regulations they want to scrap.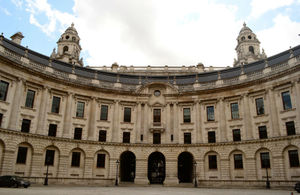 Businesses in parts of the recreation sector are being asked to nominate regulations that are holding back their growth and stifling their chances of success.
The latest phase of the government's Red Tape Challenge, which was launched last spring, is focusing on the sport, heritage, gambling and lottery industries.
The easy-to-access website is giving them the opportunity to say whether regulations they have to follow are still necessary or are actually examples of excessive red tape. They can also suggest ways in which problems can be solved without intrusive government regulations.
"Cutting through red tape is an absolute priority for this government and central to our plans to encourage growth," Tourism Minister John Penrose said. "The website is a really effective and simple way of those within the sport, gambling, heritage and lottery sectors to have their say on the rules and regulations they would like consigned to the scrapheap."
Shaun Dawson, Chief Executive of Lee Valley Park, and Peter Hannibal, gambling and leisure industry consultant, have both agreed to become the champions for this theme, ensuring that it delivers real results quickly.
Last year a phase of the Red Tape Challenge focused on the hospitality, food and drink industries and led to the scrapping of more than 60 unnecessary rules affecting the sector.
Further information
Published 24 April 2012