News story
Red Arrows begin 50th display season
The Royal Air Force aerobatic display team have donned their red flying suits for the start of their landmark 50th year in the air.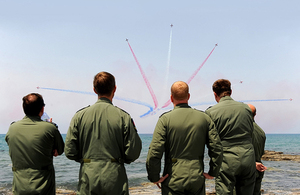 The Red Arrows have been awarded their 'public display authority' for 2014 after months of intensive preparation and have swapped their green coveralls for their iconic red flying suits to mark the start of a season of exciting world-class aerobatics.
For the 9 display pilots and the ground staff, being given the green light to perform this season was a proud moment.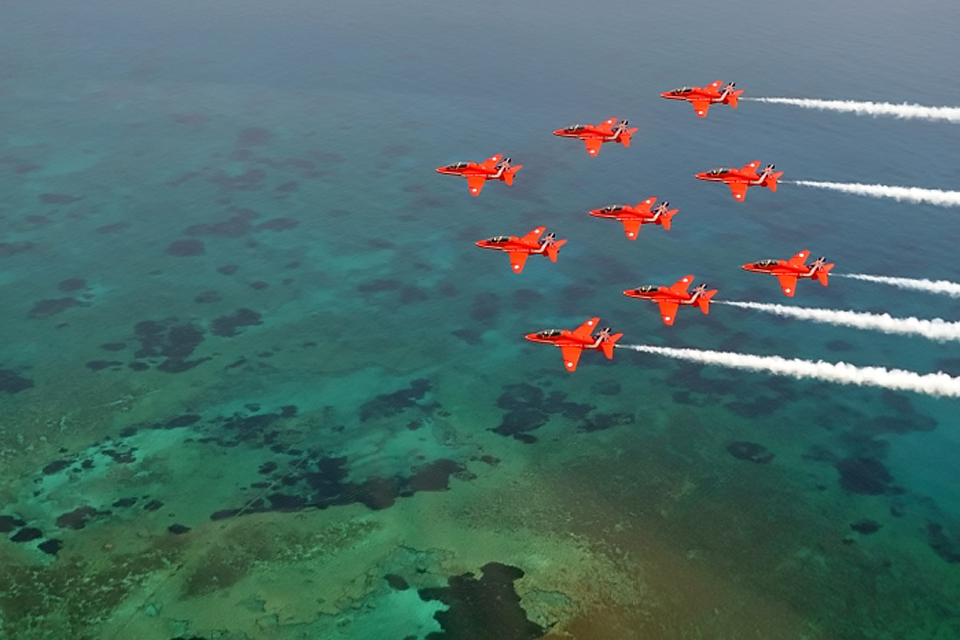 Squadron Leader Jim Turner, team leader and 'Red 1', said:
It is a testimony to the dedication and constant strive for excellence which have always been hallmarks of the team and the Royal Air Force.
Since their first performance in 1965, the public have been witnessing the impressive speed, agility and precision of the RAF through the Red Arrows. Still going strong 50 seasons on, the RAF Aerobatic Team are sure to put on performances that will not disappoint in more than 80 displays in the UK and overseas this year.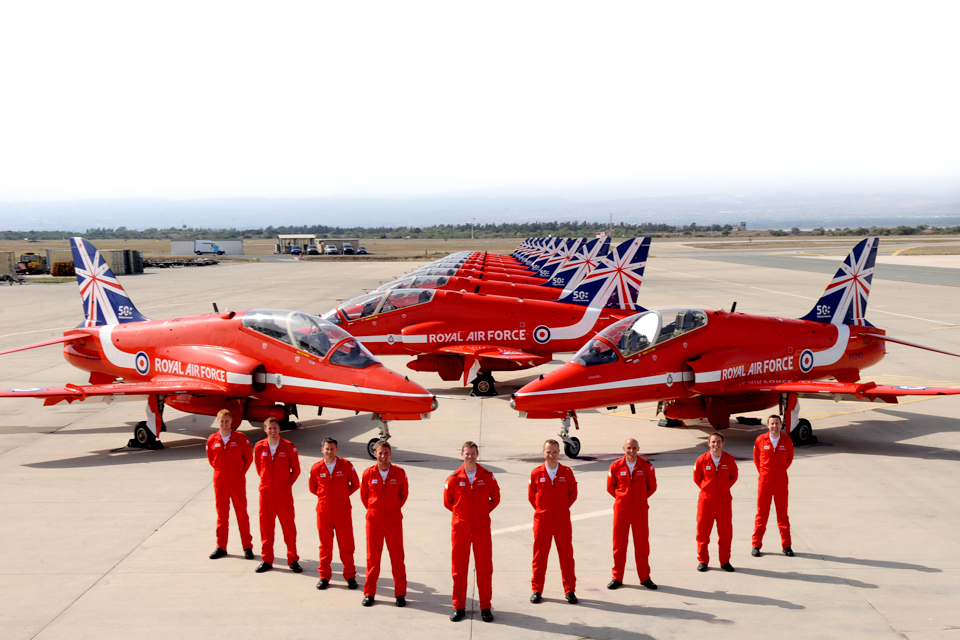 The display team will make their first UK appearance of the season at the Pendennis Cup in Falmouth, Cornwall, on Saturday 31 May. Then, one month today, on Saturday 28 June, the Red Arrows will take to the skies over Stirling, as the Scottish city hosts this year's Armed Forces Day national event.
You can also see the trademark 'diamond nine' formation at events such as the Royal International Air Tattoo in Gloucestershire in July, where the Red Arrows will take centre stage.
Squadron Leader Turner said:
This 50th season promises to be a great occasion and we hope the quality of the display lives up to the finest traditions of past teams. I very much wish that millions of people get to see and enjoy watching the Red Arrows this year.
Published 28 May 2014