Press release
Record high of 31.42 million people in work
Private sector employment over 26 million, unemployment rate at 5.1% and the claimant count at its lowest level in over 40 years.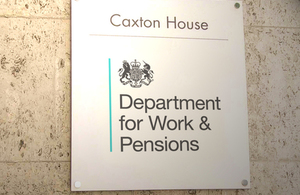 More people are in work than ever before, new official figures have revealed.
Full-time work has driven an increase in the number of people in work, which now stands at 31.42 million – up nearly half a million from a year earlier.
The UK's employment rate is 74.1%, the highest since comparable records began in 1971, and wages (before bonuses) have risen 2.2% compared with last year, while inflation was close to flat.
Private sector employment, meanwhile, is the highest on record at 26.1 million.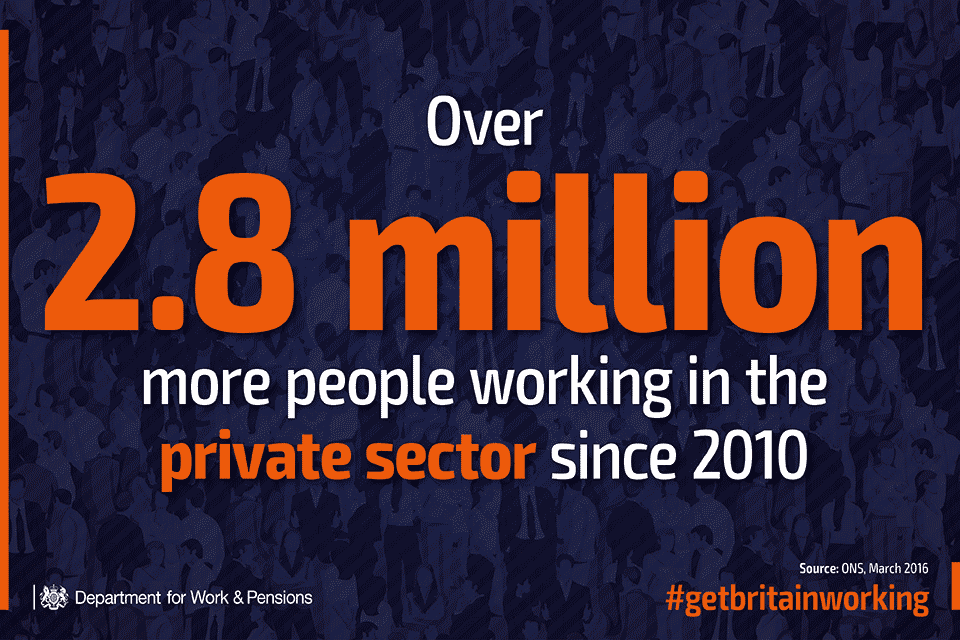 The unemployment rate still stands at 5.1%, the lowest in a decade, and the number of people claiming unemployment benefits has fallen to its lowest level since 1975.
Employment Minister Priti Patel said:
This is another strong set of figures showing private sector employment at the highest since records began, wages rising and a near record number of job vacancies available in the UK economy. This strength is a real credit to hard-working people and businesses alike.

With unemployment now standing at 5.1% – half the Eurozone average – it's clear that we are delivering on our promise to support people to get on in life, and create greater economic security for all.
The latest labour market statistics, released today by the ONS, also show:
the female employment rate is at a record high of 69.1%, with a million more women in work since 2010
the number of young people claiming unemployment benefits stands at 153,000, the lowest since the mid-1970s
the inactivity rate – the number of people not in employment and not looking or not available to work – is at a near record low
Today's statistics are released as the nation marks National Apprenticeship Week – a week-long celebration of apprenticeships and the positive impact they have on people, businesses and the wider economy. The government has committed to creating 3 million more apprenticeships by 2020.
A separate set of figures, also out today, show over 400,000 people have now made a claim to Universal Credit – with around 10,000 new claims being made to the revolutionary new benefit every week.
Contact Press Office
Media enquiries for this press release – 0203 267 5118
Press Office
Caxton House
Tothill Street
London
SW1H 9NA
London Press Office (national media and London area enquiries only – not questions about personal claims) 020 3267 5144
Out-of-hours (journalists only) 07623 928 975
England and Wales (local media enquiries) 029 20 586 then 097 or 098 or 099
Scotland (local media enquiries) 0131 310 1122
Follow DWP on:
Published 16 March 2016