News story
Reappointment of the members of the Nuclear Liabilities Financing Assurance Board
Members of the Nuclear Liabilities Financing Assurance Board (NLFAB) today took up their three-year re-appointments. The role of the NLFAB …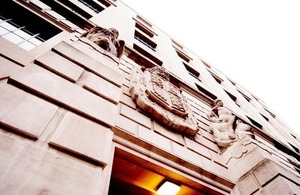 Members of the Nuclear Liabilities Financing Assurance Board (NLFAB) today took up their three-year re-appointments.
The role of the NLFAB is to provide independent advice to the Secretary of State on the robustness of the financial arrangements that operators of new nuclear power stations need to have in place to meet the full costs of decommissioning and their full share of waste management and disposal costs.
Charles Hendry, Minister of State for Energy, has approved the reappointments of:
Anne Baldock, Head of Allen & Overy LLP's Projects, Allen & Overy LLP
Antony Osborn-Barker, Director, JLT Pension Capital Strategies
Norman Harrison, Director of Strategic Development, Babcock International
Simon O'Regan, President of Mercer's Global Retirement, Risk and Finance business
Dr Anthony White, MBE, non-Executive Director, Senior Adviser on Climate Change, UK Energy Research Centre and Sussex University's Energy Group
Simon Carroll, Regulator, Swedish Radiation Safety Authority, Stockholm
The members have been reappointed for three years from 1 March 2012 to 28 February 2015.
---
Notes for editors:
The NLFAB is an independent advisory non-departmental public body set up to provide advice to the DECC Secretary of State on the suitability of the FDP (Funded Decommissioning Programme). It consists of a Chair and six members. The NLFAB members were appointed on 1 March 2009 for three years. Their current term will expire on 29 February 2012.
This is a part time appointment based on an average of six Board meetings a year. The remuneration is £500 per day.
Appointments to the NLFAB are made in accordance with the requirements of the Code of the Commissioner for Public Appointments. All appointments are made on merit and political activity plays no part in the selection process. In accordance with the Nolan recommendations, there is a requirement for appointees' political activity to be made public. None of the appointees have declared any political activity or hold other public office except for Norman Harrison who holds one other Ministerial appointment: Trustee and Director of the Nuclear Liabilities Fund.
Further information about the NLFAB can be viewed on the DECC website.
Further information about Funded Decommissioning Programmes can be viewed on the DECC website.
Published 1 March 2012