News story
Re-manufacture of single use devices: comments on draft guidance
MHRA is seeking your views on draft guidance on the re-manufacture of single use devices.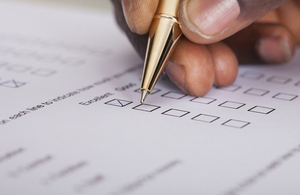 A number of manufacturers who have a CE mark for a re-manufactured single-use device (SUD) want to put them on the market in the UK.
These companies have been re-manufacturing SUDs for a number of years and such devices are widely used in some countries. Over the last 2 years, MHRA has carried out a detailed review of re-manufacturers, assessing their technical, regulatory and clinical processes.
Following the review, MHRA has developed a draft guidance document on re-manufacturing SUDs and expectations around their use for:
healthcare professionals
manufacturers
any provider of medical devices
The draft document is now available for review and MHRA would like your comments, which will be taken into account when finalising the guidance.
Single-use medical devices: UK guidance on re-manufacturing - draft (PDF, 148KB, 10 pages)
You can send your comments to dts@mhra.gsi.gov.uk. Your views are extremely valuable to us. The closing dates for comments is 1 September 2015.
We anticipate that the final guidance will be produced by the end of 2015.
Published 20 July 2015