Rare silverware to stay in UK
An eighteenth century silver wine cooler has been kept in the country after a successful fundraising campaign.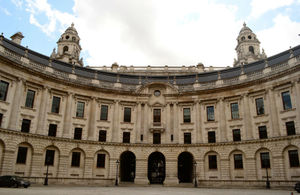 The cooler - one of only three surviving objects of its kind in the UK - was sold to a private buyer last year for more than £2.5 million.
However, the Reviewing Committee on the Export of Works of Art and Objects of Cultural Interest considered it so significant to national heritage that a temporary export bar was placed on the object to allow time to find a buyer in the country.
The three-hundred-year-old piece has now gone on display at Leed's Temple Newsam after the museum coordinated a campaign to raise the money to buy it.
This included a grant of £1.83 million from the National Heritage Memorial Fund, £140,000 from the Art Fund and support from other heritage funders and charities including Leeds Art Collections Fund.
Councillor Adam Ogilvie, Leeds City Council's leisure chief, said: "The historical importance of the cooler is so significant that every effort was made to keep it in the country and we are extremely grateful to the National Heritage Memorial Fund, the Art Fund and the many other organisations for their generous grants which have made this possible. Temple Newsam is a grand and appropriate setting for such a valuable and important artefact.
The cooler was commissioned by Thomas Wentworth, 3rd Baron Raby and later Earl of Strafford, when he became the ambassador to Berlin in 1706. Weighing 70 kilograms and measuring 129cm across, it is the largest surviving ambassadorial cooler in the UK - almost large enough for a person to bathe in.
Its new home, Temple Newsam House, is one of the nearest major museums to Wentworth Castle, Lord Raby's residence near Barnsley.
Further information
Published 20 July 2012