News story
Rare Battle of Britain aircraft to be restored by RAF Museum
A rare German wartime bomber which was discovered on the Goodwin Sands in the English Channel 70 years after it was shot down during the Battle of Britain is to be restored by the Royal Air Force Museum.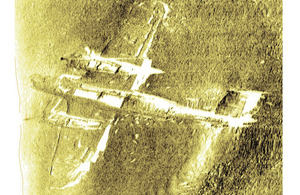 Since the twin-engined Dornier 17 - known universally as 'The Flying Pencil' - emerged from the sands two years ago, the RAF Museum has been working with Wessex Archaeology to complete a full survey of the wreck site in preparation for the aircraft's recovery and eventual exhibition at Hendon where it will form the centrepiece of the recently-announced Battle of Britain Beacon project.
The aircraft is in remarkable condition considering the events surrounding its loss and the effects of spending so many years underwater.
Other than marine concretions it is largely intact - the main undercarriage tyres are still inflated and the propellers clearly show the damage inflicted during the aircraft's final landing.
With a crew of four and loaded with bombs weighing 2,000lb (900kg), the aircraft was part of a large enemy formation intercepted by RAF fighter aircraft at midday on 26 August 1940 as they attempted to attack airfields in Essex.
Boulton Paul Defiant fighters attacked the Dorniers at 13,000ft (4,000m) over Deal, in Kent, before they reached their intended target.
They claimed at least six Dorniers destroyed and one damaged for the loss of three of their own aircraft and two air gunners killed.
One of the Dorniers, flown by Feldwebel (Flight Sergeant) Willi Effmert, attempted a wheels-up landing on the Goodwin Sands.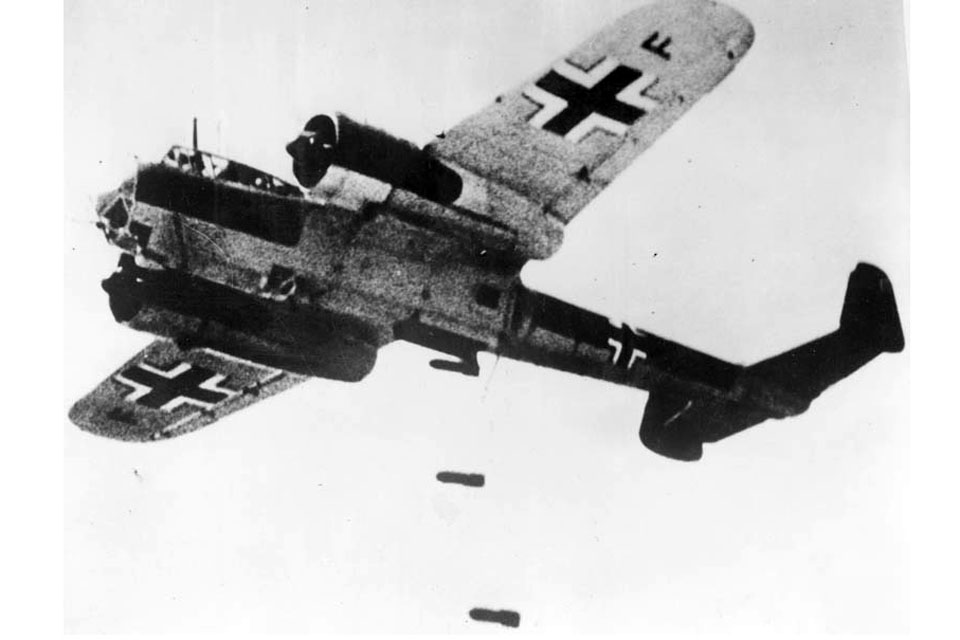 He touched down safely and the aircraft sank inverted. Effmert and his observer were captured but the other crewmen died and their bodies were washed ashore later.
Air Vice-Marshal Peter Dye, Director General of the RAF Museum, said:
The discovery of the Dornier is of national and international importance. The aircraft is a unique and unprecedented survivor from the Battle of Britain. It is particularly significant because, as a bomber, it formed the heart of the Luftwaffe assault and the subsequent Blitz.
The RAF Museum, with the support of English Heritage and the Ministry of Defence, is now developing a recovery plan to protect the aircraft from any further damage and to provide for its long term preservation.
There is concern, however, that material has recently been removed illegally from the wreck site - although a number of items have now been retrieved.
Air Vice-Marshal Dye said:
The Dornier will provide an evocative and moving exhibit that will allow the museum to present the wider story of the Battle of Britain and highlight the sacrifices made by the young men of both air forces and from many nations.
Work to conserve and prepare the Dornier for display will be undertaken at the RAF Museum's award-winning conservation centre at Cosford, where the Dornier will be placed alongside the museum's Vickers Wellington, which is currently undergoing long term restoration.
Published 7 September 2010