News story
Ramadan message from Greg Clark
Communities Secretary Greg Clark has marked the start of the month of Ramadan, sending his warm wishes to Muslims in the UK and overseas.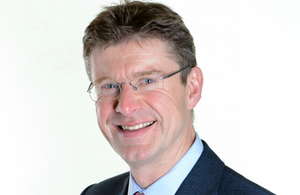 Ramadan message from Greg Clark
Full transcript
Ramadan Kareem.
I send my greetings to all of you as you are gathering with your family and your friends during this very special time.
And to say how much we celebrate the huge contribution that Muslim communities across the whole United Kingdom make to our national life.
This is an important time in which we come together and contemplate how we can – as a nation and as individuals – be better for each other and help each other in the months and years ahead.
Those of you that are opening your Iftars to the whole community across the country – and I've had the great pleasure of participating in my local mosque's Iftars during the years past – I want to thank you for doing what you do to make us all so welcome right across the country and to hope that throughout this important time that you will enjoy peace and the fellowship of everyone throughout our United Kingdom.
Published 17 June 2015