UK Border Agency enforcement teams and police arrest 27 illegal workers in an immigration raid in Lancashire.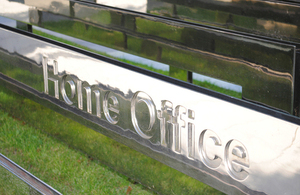 In an intelligence-led operation yesterday, officers targeted a mushroom farm near Lancaster. The UK Border Agency enforcement team, supported by Lancashire police, found men and women from India, Pakistan, Afghanistan and Nepal.
Arrests were made for crimes including illegal entry, working in breach of visa conditions and overstaying permission to be in the UK. 
Although the farm has been cleared of employing any illegal workers, investigations continue and will focus on a third party who supplied staff.
Steps are now being taken to remove those workers who were in the country illegally from the UK.
Those who employ illegal workers 'face a big fine'
The arrests were part of an ongoing effort to clamp down on illegal immigrants working in Lancashire.
Home Office Immigration Minister Damian Green said, 'We will not tolerate illegal working in Lancashire or anywhere else - it undercuts British wages and exploits vulnerable workers.
'Anyone in Lancashire who takes on a foreign national without permission to work in the UK is breaking the law, undermining law-abiding businesses and faces a big fine.'
Help for employers
Employers who want information about how to be sure their workers are in the country legally can visit the UK Border Agency website, or call the helpline (0845 010 6677).
If you suspect illegal workers in  your area
Anyone who suspects that illegal workers are being employed at a business in their area should contact Crimestoppers on 0800 555 111. All calls are anonymous.
UK Border Agency raid on a mushroom farm in Lancashire on Flickr
Published 25 May 2010