News story
RAF training Afghanistan's Air Force
2 future RAF pilots have been providing vital language and aviation training to aspiring Afghan pilots in Herat province, Afghanistan.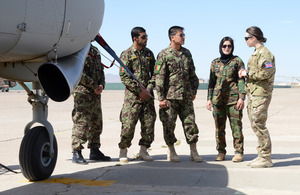 Flight Lieutenants Ollie Burrell and Genevieve Rolleston-Smith are helping their Afghan counterparts improve their specialist English and technical skills. English is the basic language of aviation and the training allows the Afghan pilots to reach the required standard to undergo the rest of their Afghan Air Force pilot training.
Flt Lt Burrell and Flt Lt Rolleston-Smith mentor the fledgling Afghan Air Force pilots as part of the American-led Thunder Lab project. They are the only 2 British Service personnel working within the project; which is run from Shindand Air Base in Herat province, hundreds of miles from the majority of British troops in southern Afghanistan.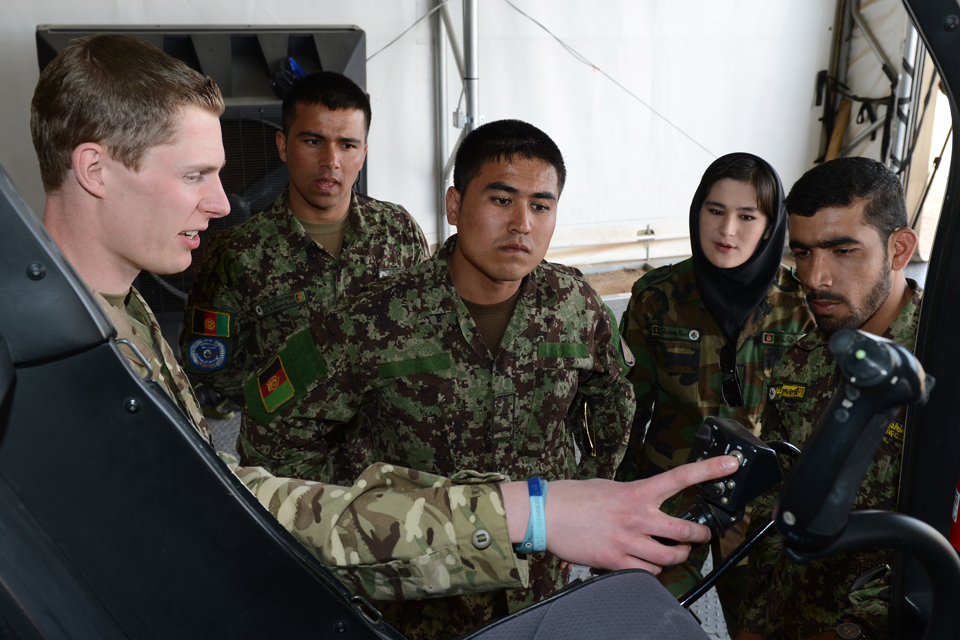 There are currently 23 trainee pilots, including 2 female trainees, learning from their British mentors.
Flt Lt Burrell, who aims to fly Chinook helicopters, said:
It makes you feel good in yourself that you have been able to help them and get them on their way to flying training. It's really rewarding when you have been nurturing them for weeks and finally they have been able to put what they have been learning into practice.
Flt Lt Rolleston-Smith said:
The students are really keen and proud to have been selected to be pilots. It's wonderful to teach people who are so keen.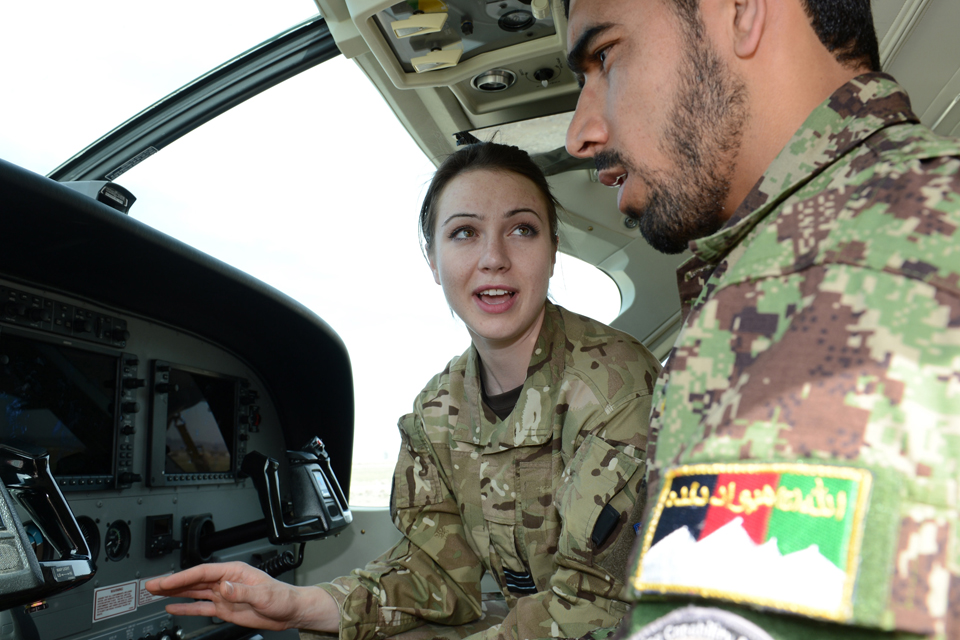 Speaking about the impact of the training, she added:
Thunder Lab is improving the quality and speed of training for the aspiring Afghan pilots. With training manuals and radio communications in English, they can progress their training faster.
The pair also uses downtime to improve their students' English – showing British and American films. Flt Lt Rolleston-Smith said:
The students are keen on Top Gun, which they seem to really enjoy. It helps reinforce their aviation knowledge - as well as being entertaining.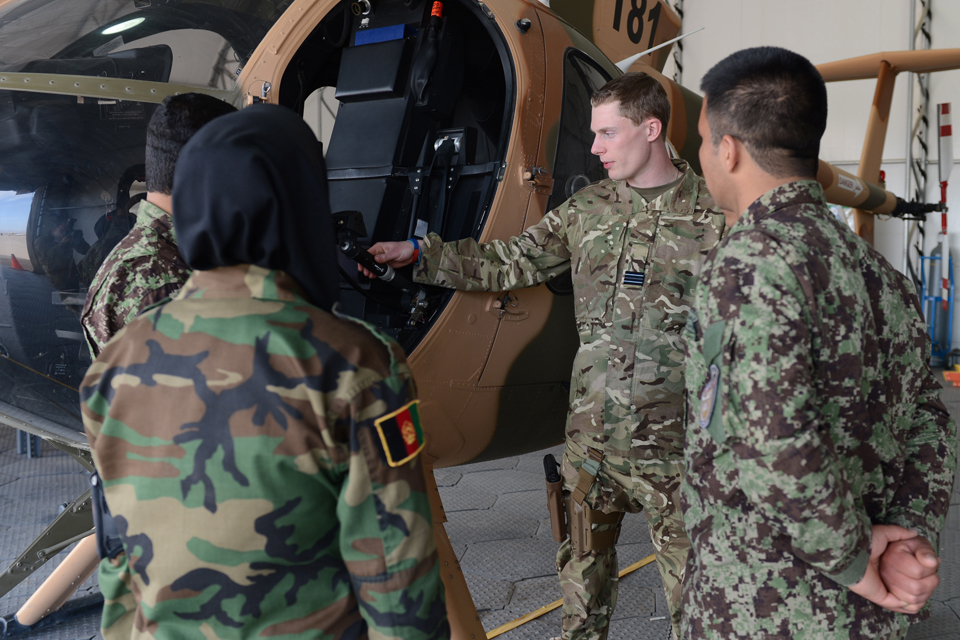 In the long term, Flt Lt Burrell said that:
We hope that Thunder Lab will be important for the whole length of the pilots' careers, of which learning to fly is just one small step. Hopefully, one day, the students we are teaching will be the future colonels and generals of the Afghan Air Force, with an appreciation of what England and America can offer.
Trainee Afghan pilot Lieutenant Abdul Nasir Qaumi said:
It was my big ambition to join the air force, especially to be a pilot, to serve Afghanistan.
Flt Lt Burrell and Flt Lt Rolleston-Smith start teaching the trainee pilots once they have achieved an 80% pass mark on their critical English Language exams. Thunder Lab has seen a trebling of the pass rates for the monthly American Language Course Placement Test.
Published 3 April 2013