News story
RAF Tornado jets 'recce' D-Day beaches
Modern-day RAF pilots have emulated the work of their Second World War counterparts over Normandy beaches.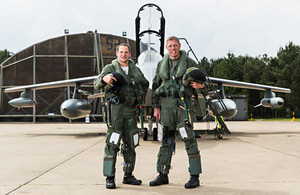 Two Tornados from 2 (Army Cooperation) Squadron used today's technology to reproduce the images their D-Day counterparts took over Gold, Juno, Utah and Sword beaches in France.
On 6 June 1944, a 2 (AC) Squadron Mustang, piloted by Air Commodore Andrew Geddes, brought back the first pictures of the Normandy landings.
Two other squadron aircraft, piloted by Flight Lieutenant R H G Weighill and Flying Officer H J Shute, were also over the beaches when the first landing craft touched down.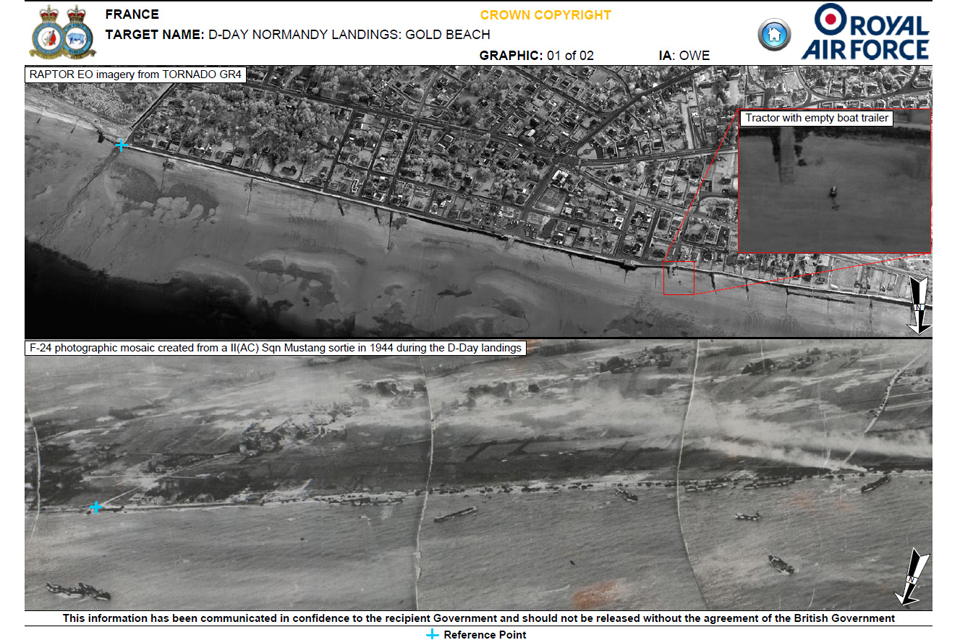 The squadron flew 36 sorties on D-Day, mainly spotting for the naval bombardment.
70 years later, this latest recce saw Wing Commander Jez Holmes pilot one of the Tornados over France. He said of the flight:
After imaging the D-Day beaches from 20,000 feet using the same type of reconnaissance pod that we were flying with in Afghanistan only a fortnight ago, we flew down the beaches at 1,000 feet replicating Air Commodore Geddes' flight.

It is difficult to imagine the apocalyptic vision that he was faced with.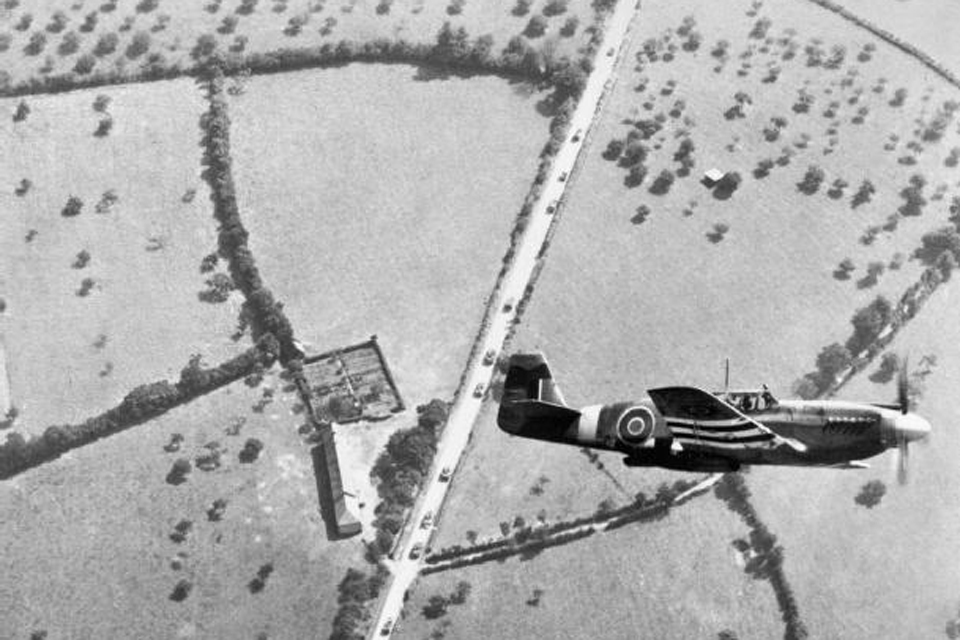 Back in 1944, 2 (AC) Squadron took images using huge, bulky cameras that were loaded onto the bottom of the aircraft.
Then, getting a wide, panoramic image of the beaches took over 30 sorties; in the Tornado today it takes just one.
The Tornado is equipped with a modern precision-guided weapons suite and world-class reconnaissance sensors, such as the 'reconnaissance airborne pod for Tornado', or RAPTOR for short, which takes aerial images and can read the time on the face of Big Ben in London from the Isle of Wight.
The Ministry of Defence will be following the events in France and Portsmouth throughout 5 and 6 June.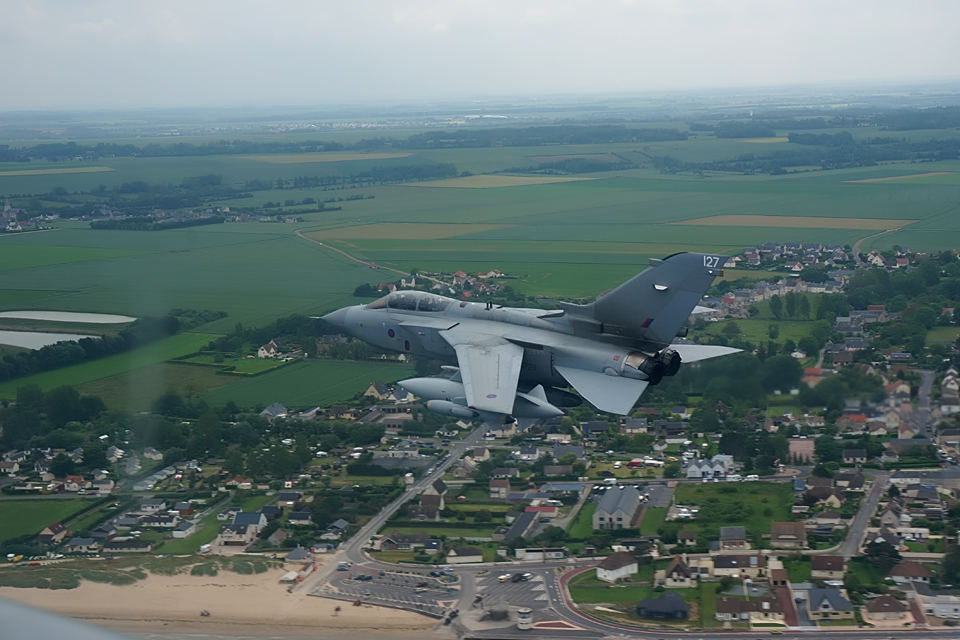 You can stay up-to-date by following our social media channels: Facebook, Storify, Twitter, Google+ and Tumblr.
If you are attending any of the D-Day 70 commemorative events, you can post your photos and stories to our Facebook wall or send them to @defencehq on Twitter.
Published 3 June 2014