News story
RAF sees progress on Atlas
The RAF has paid a visit to Airbus Defence and Space in Spain to see the progress being made on the A400M, also known as Atlas.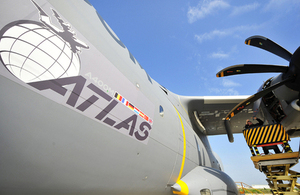 This next-generation military transport aircraft will combine the intercontinental range of the C-17 with the ability to do the tactical rough landings of the C-130 Hercules.
Air Officer Commanding No 2 Group, Air Vice-Marshal Sean Reynolds, said:
It was a privilege to visit Airbus Defence and Space in Seville to see at first hand the progress that is being made with the A400M programme.

Atlas will bring a unique capability to the RAF's air mobility fleet, with combined strategic and tactical capabilities ensuring that it will be a key capability in the decades to come.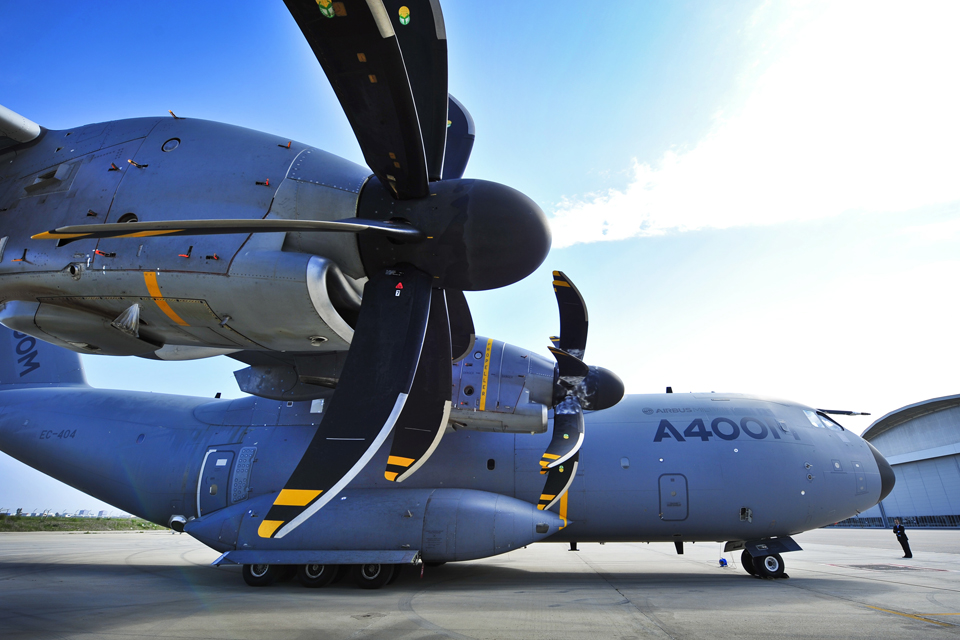 The A400M programme was borne from the combined needs of European and international partners, and is an opportunity for the French Air Force (FAF) and the RAF to work together for mutual benefit following the signing of the Defence and Security Co-operation Treaty in 2010.
Flight Lieutenant Chris Aston, a former C-130 Hercules pilot, and FAF pilot Lieutenant Colonel Ben Paillard, a previous exchange officer with 47 Squadron, are both learning to fly the aircraft in a state-of-the-art simulator.
Flight Lieutenant Aston said:
It's been good to get different ideas in the way we operate. The main aim is for interoperability; to make sure, for example, that a British aircraft could fly to a French airfield, pick up a French load and fly it somewhere, and they wouldn't see any difference in the way we operate.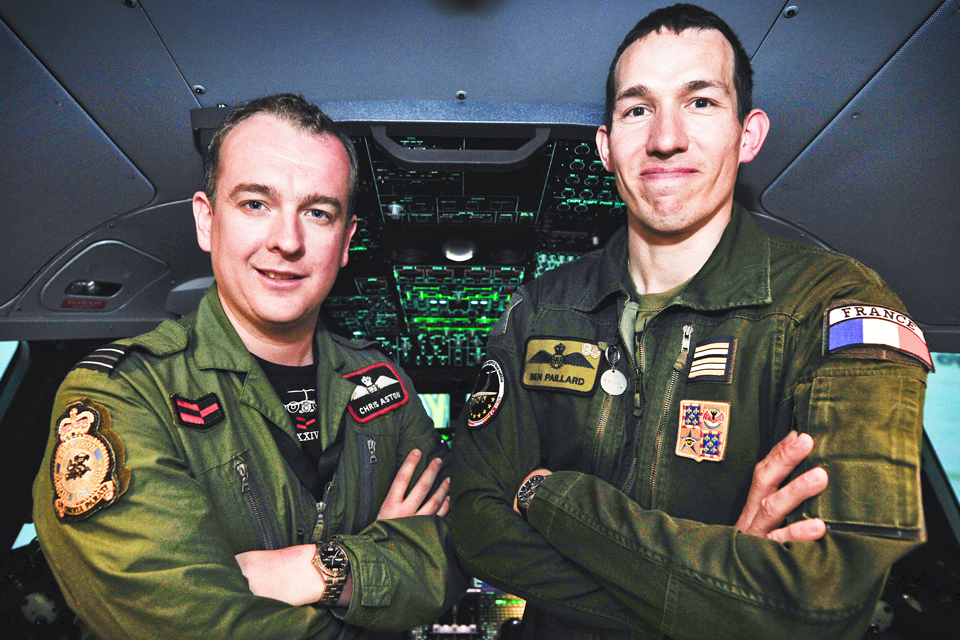 Atlas will be based at RAF Brize Norton. Ahead of its arrival there, planned for later this year, RAF loadmasters and avionics technicians are also learning how to operate the aircraft.
Atlas is at the forefront of modern technology and its software, wings and aircrew simulator are British-manufactured. The cutting-edge aircraft will bring an enhanced capability to the RAF.
Atlas can carry 116 armed forces personnel, including paratroopers, a Chinook helicopter, and modern heavy military armoured vehicles.
It can also fly faster and further than the C-130 Hercules and will be used for peacetime missions and in crisis or conflict situations.
Published 28 March 2014