RAF officer's football charity has most successful year
The RAF Shawbury-based 'Taking Football to Africa and Beyond' Appeal delivered 13,875 items, including 6,553 football shirts, to 11 countries across the globe during 2010.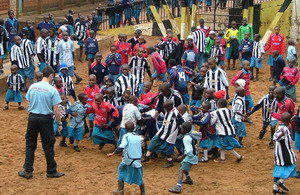 The appeal is run by Squadron Leader Neil Hope, the Community Relations Officer from the airbase in Shropshire, and has had its most successful year to date.
Sqn Ldr Hope started the appeal as a way of getting football shirts to the underprivileged in the run up to the 2006 World Cup. It has snowballed into a global thing since then he says and he is now constantly inundated with offers of kit and places to get them too:
The aim is simply to provide football in the form of kits and balls, although I have also delivered school uniforms, books etc, and am about to send 30 computers into Afghanistan to children and adults who otherwise could not and would not ever receive them," says Sqn Ldr Hope. "It stops waste here whilst achieving some good.
The appeal gets donations of kits from football teams from grass roots level all the way up to the England national team as well as from schools and servicemen across the country.
Sqn Ldr Hope says he spends most of his free time collecting, boxing up and delivering kits, and works with many charities, including KitAid and the Sir Bobby Robson Foundation, to distribute to areas across the globe.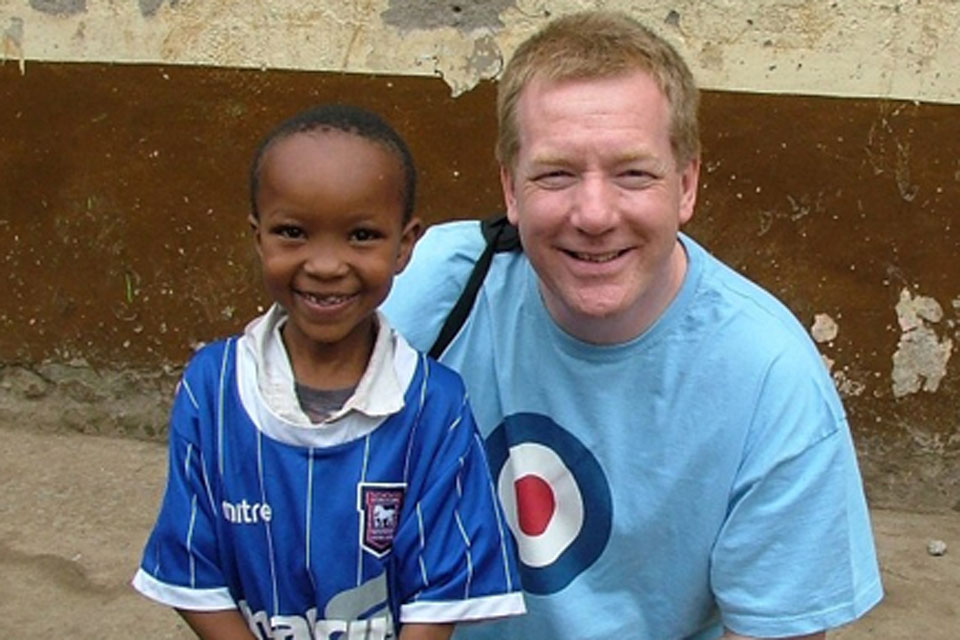 Since the appeal started it has delivered 33,703 items, including 15,308 football shirts, to 32 countries worldwide:
It has been an amazing year for the appeal," Sqn Ldr Hope added. "During the year I have delivered boxes to children and adults in Cape Verde, Kenya, South Africa, USA, Iraq, Namibia, Zambia, Afghanistan, Cameroon, Ethiopia and Belize.
The highlight of the year was travelling out to Kenya to make deliveries. On the trip I was joined by Senior Aircraftman Ben Burton, who assists me on the appeal, and Mark Robson, the son of Sir Bobby Robson.
Also on the trip were Dave Queen from Thomas Adams School and Derrick Williams and Sally Howe from the football charity KitAid, with whom my appeal has close links.
We delivered boxes to schools and villages around Nairobi, Gilgil and Naivasha, including many of the huge slum towns around the Kenyan capital.
It was especially pleasing to be able to deliver and distribute shirts left at Newcastle United after the death of Sir Bobby. I am sure he would have been proud.
Published 7 January 2011