News story
RAF Hercules detachment hands over Philippines role
The RAF C-130 Hercules detachment involved in humanitarian inter-island aid transport has handed over to the Philippines Air Force (PAF).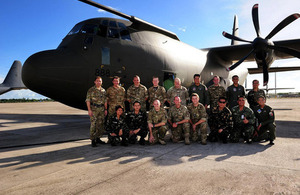 The C-130 transport aircraft from RAF Brize Norton has been in the Philippines for 10 days. During that time it has transported over 230 tonnes of humanitarian aid to some of the islands worst hit by Typhoon Haiyan.
PAF Major Jerome Erwin Santiago, co-ordinating the air operations at Cebu military airfield, said:
It has been really good to work with the UK C-130 Hercules team. They have given us their full support. We will be very sad to see them go.
The RAF detachment concluded their part in the relief operation with a 2-phase flight.
Firstly, the team delivered tentage and family welfare boxes to Roxas airfield on Panay Island, where they were struck by the progress that has been made in the short time since their arrival.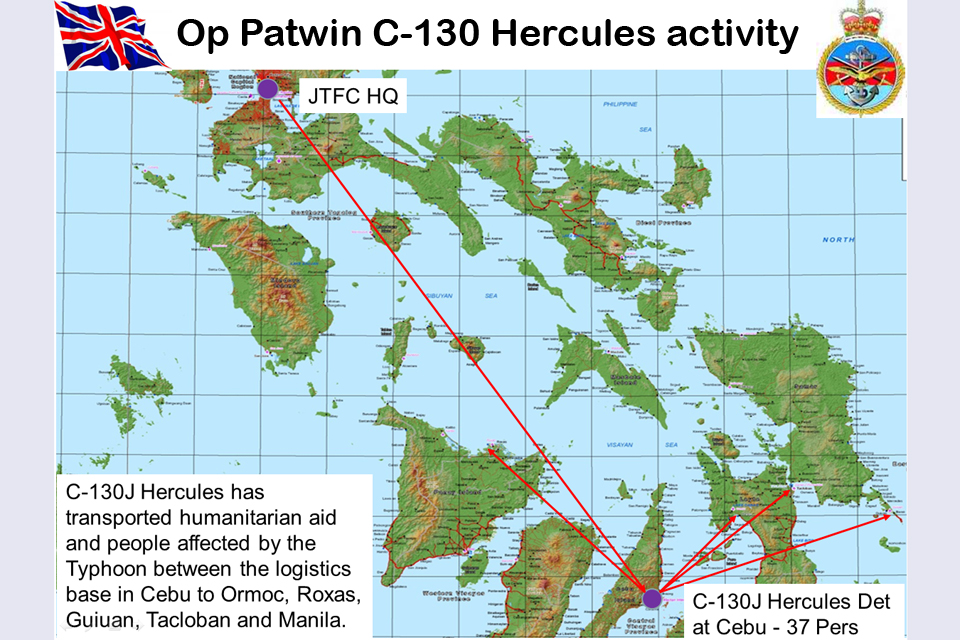 Flight Sergeant Stuart Wright, air loadmaster for the RAF Hercules detachment, said:
As we flew into Roxas for the first time there was nothing but devastation and flooding. But when we flew in over the next few days we could see the tents that we'd delivered being used. That's the most rewarding thing about being here.
The Hercules then flew on from Roxas to Manila, to deliver the main rotor head from a Filipino search and rescue helicopter for repair. The assistance rendered to the PAF was critical, as every working helicopter means more relief aid for those affected by the typhoon on Panay Island.
The RAF's military C-130 Hercules was sent to assist the United Nations and national Philippines authorities in the initial phases of the crisis response. However, civilian capabilities are better equipped to deal with the longer term recovery and regeneration efforts and will be used by the Department for International Development as required.
The RAF C-130 Hercules detachment commander, Squadron Leader Calvin Bailey, reflected positively on the departure of his aircraft:
Today we flew our last aid mission into Roxas and indeed in support of the Filipino relief effort.

We always got a good reception on the ground, and all of us savoured the last few moments as we were mobbed by the Filipino helpers, who were all after a last photograph.

The British aid effort will continue when we leave but, as we depart, the sea of white and blue domed tents is a visible manifestation of the relief the RAF Hercules team has provided, and it is very rewarding.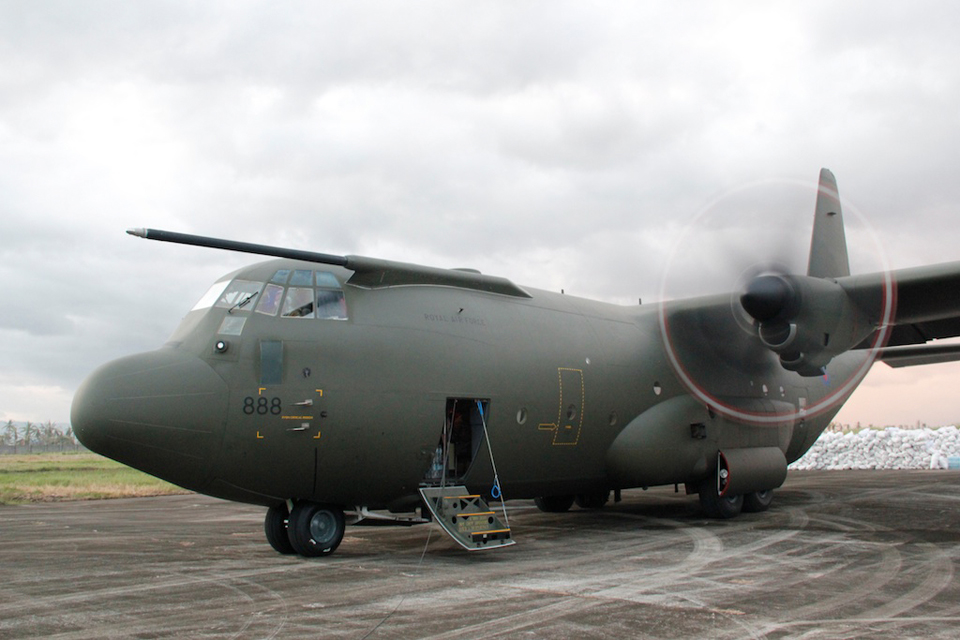 Praising the RAF personnel that supported the C-130 detachment, Squadron Leader Bailey added:
I'm immensely proud of my team and our contribution to the multinational relief effort. Being able to so directly make a difference to people's lives is unique in both experience and gratification. We will all remember our time in the Philippines for the rest of our lives.
Published 3 December 2013