News story
RAF engineers vital to Afghan operations
Royal Air Force engineers working in the Tornado Detachment are key to operations in Afghanistan by ensuring the aircraft are ready to fly.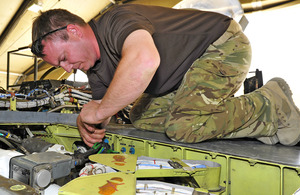 The is still a high tempo of operations at Kandahar Airfield (KAF) and the important work carried out by the Tornado Engineering Flight (TEF) enables 904 Expeditionary Air Wing's Tornado Detachment to maintain their around-the-clock operations.
The Tornado GR4 is the only UK fast air asset currently deployed in support of Operation Herrick. The capability offered by the Tornado in terms of precision weaponry, high-resolution sensors and speed of response means it is essential that the aircraft are at the highest readiness to support each mission.
Operating 24/7, the engineers work tirelessly to get aircraft ready for their next sortie, and the more flying hours the aircraft accumulate the more important essential scheduled maintenance tasks become.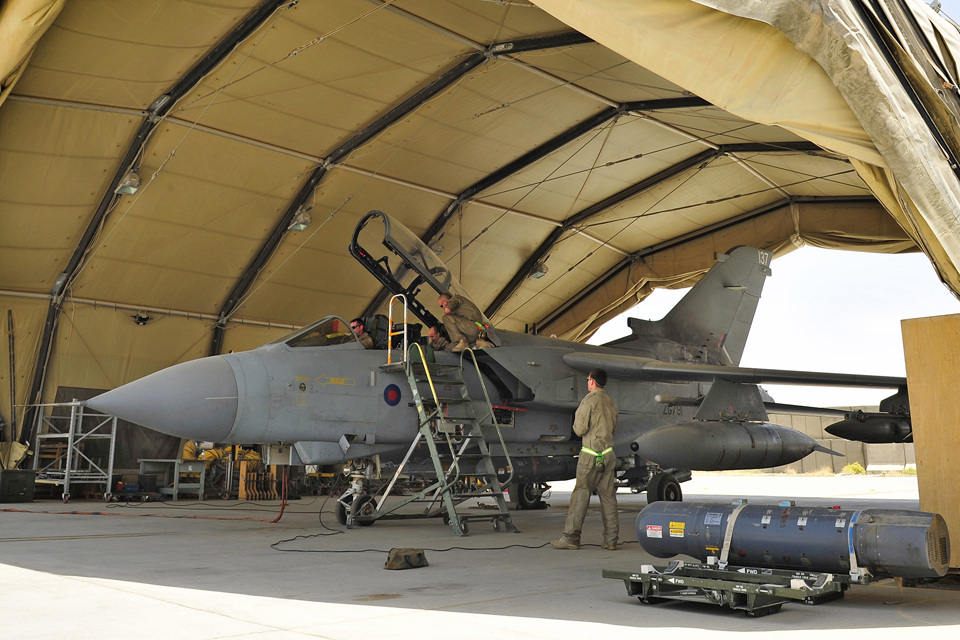 The TEF, based at RAF Lossiemouth, is responsible for the primary maintenance of the Tornado GR4, both at home and at KAF in support of Operation Herrick.
The team also prepare all aircraft that are due to go to theatre and give them a good going over on their return to the UK. It is, however, their vital role at KAF that enables the in-theatre Tornado squadrons to fly into action whenever they are needed.
Officer Commanding 31 Squadron, Wing Commander Richard Yates, said:
The team from TEF at RAF Lossiemouth have made a valuable contribution in completing these primary maintenance tasks.

Not only have they completed these tasks, freeing squadron manpower to ensure full availability for flying missions, their knowledge and skills in completing these servicing schedules means all tasks are completed sooner than if they were done by a front line squadron.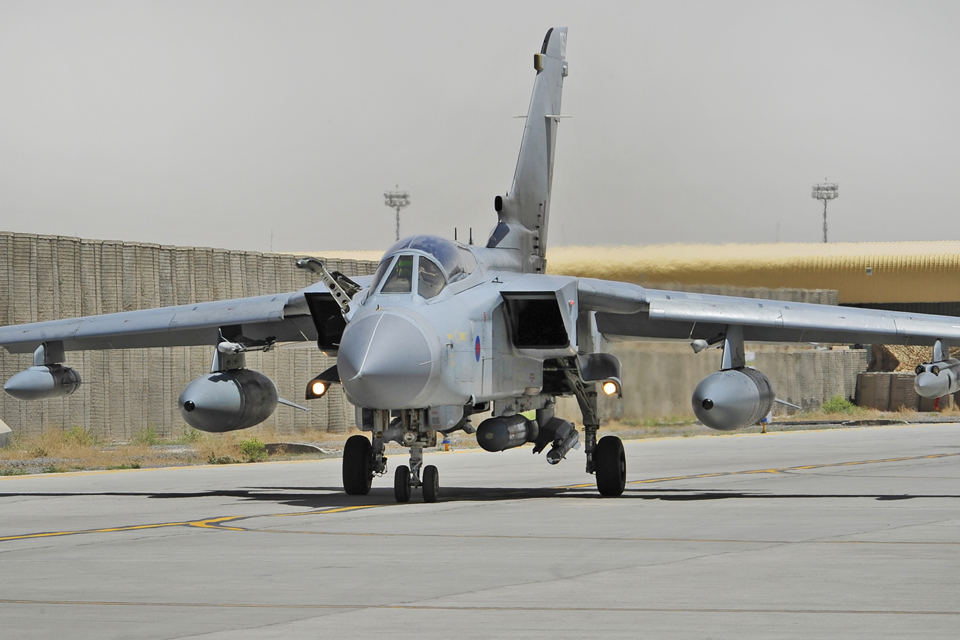 Led by Sergeants Gav Parsons and Lee Flude, a small team of 11 personnel made up from the mechanical and avionic aircraft trades, work continually for a 2-week period carrying out essential primary maintenance.
Following an aircraft landing post-mission, the squadron engineers carry out the necessary flight servicing and then the aircraft is handed over to the TEF. Instantly the aircraft is transformed from something that 3 hours ago had been flying essential missions over Afghanistan to being stripped of its panels, components and stores.
Carrying out essential inspections, non-destructive testing, functional checks and replacement of lifed items, the engineers from the TEF follow a flexible plan to carry out all the maintenance in the shortest time frame.
Such is their professionalism and dedication that they can carry out primary maintenance in 5 to 6 days, compared to 34 days back at Lossiemouth, and, to maximise efficiency, these primary maintenance periods are scheduled back-to-back.
Published 21 June 2013