News story
RAF C-130 delivers UK equipment support to Ukrainian forces
Defence Secretary Michael Fallon has announced the delivery of vital equipment support for Ukrainian troops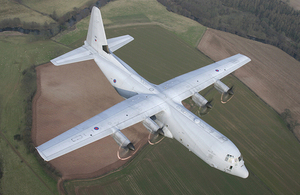 The Royal Air Force C-130, which flew with its cargo from the UK on 3 July, was loaded with high-priority items requested by the Ukrainian government, including:
1,000 individual First Aid Kits
54 helmet-mounted monocular night vision goggles (MNVGs)
2,000 Mk6 helmets
The equipment forms a significant part of the extensive package of support pledged to the Ukrainian Armed Forces by the Secretary of State in March this year, designed to improve the situational awareness and resilience of troops fighting Russian-backed separatists in the east of the country.
Defence Secretary Michael Fallon said:
The RAF has now delivered more than 3000 combat helmets, goggles and first aid kits to Ukrainian troops, and we have already trained 850 personnel. We will step up our training over the summer and we will be providing further equipment, although not of the lethal variety.

We stand firm with Ukraine in the face of Russian aggression, and we continue to assist its defence of its sovereignty, independence and territory.
The UK is also providing 200 global positioning (GPS) units, 220 hardened laptops, and a further 100 MNVGs, all of which will contribute significantly to the ability of Ukrainian soldiers to defend themselves and civilians, and reduce casualties from the on-going conflict.
The total value of this package is approximately £850,000, and is being provided alongside other short term training activities being delivered by UK military personnel to the Ukrainians in-country. UK trainers have been in Ukraine since March, and have already trained over 850 Ukrainian troops.
As the Secretary of State announced during the NATO defence minsters' meeting in June, UK personnel will step up the existing training programme.
Around 250 personnel will be trained in August alone in additional infantry, medical, and survival skills, further adding to their resilience and reducing casualties.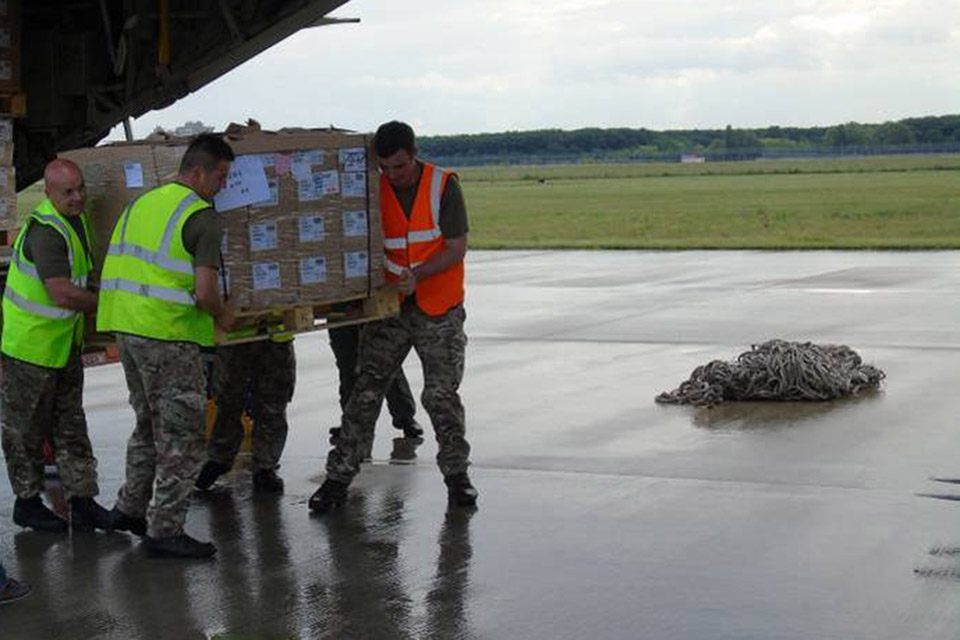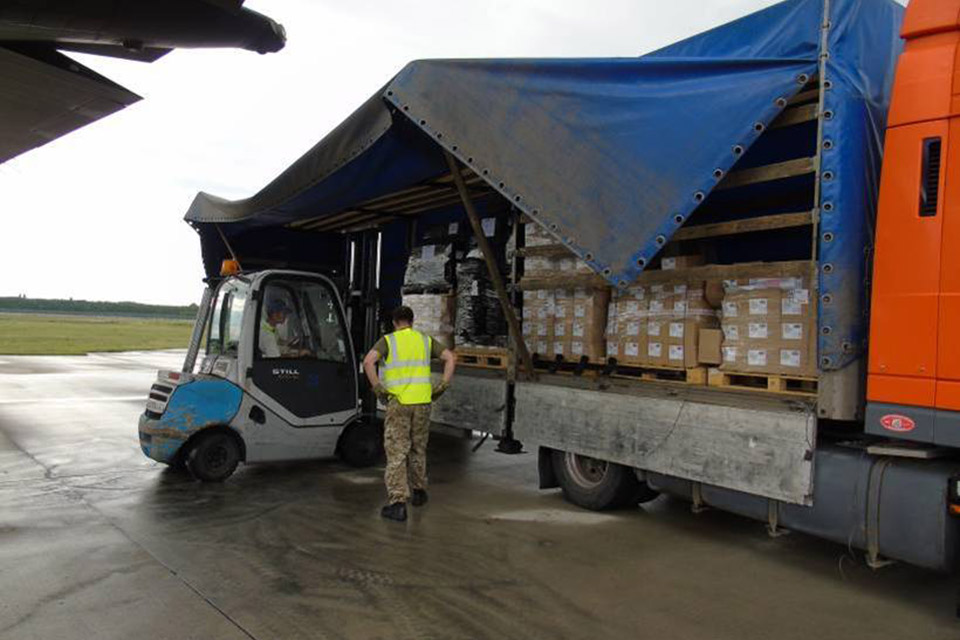 Published 13 July 2015