Radical immigration changes to reform family visas
A major overhaul of family migration will help stop foreign criminals hiding behind human rights laws to dodge deportation and ensure only migrants who can pay their way are allowed to come to the UK.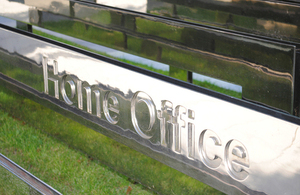 From next month, only those earning at least £18,600 will be able to bring in a spouse or partner from outside Europe.
Applicants lacking the financial support or language skills they need to play a full part in British life - without becoming a burden on the taxpayer - will be refused entry.
Protecting the public
The Home Secretary has today also announced decisive action to protect the public from foreign offenders who try to abuse human rights legislation to prevent their removal from the UK.
Home Secretary Theresa May said: 'It is unacceptable that foreign nationals whose criminal behaviour undermines our way of life can use weak human rights claims to dodge deportation.
'We want these new rules to make it clear when the rights of the law abiding majority will outweigh a foreign criminal's right to family and private life. By voting on this in the House of Commons, Parliament will define for the first time where the balance should lie.'
Other new rules include:
only allowing non-EEA adult and elderly dependent relatives to settle in the UK where they can demonstrate that, as a result of age, illness or disability, they require long-term personal care that can only be provided in the UK by their relative here, and requiring them to apply from overseas
requiring, from October 2013, all applicants for settlement to speak better English and pass the Life in the UK Test
introducing a minimum probationary period of five years for settlement to deter sham marriages
The income threshold of £18,600 is based on advice from the independent Migration Advisory Committee (MAC), and is calculated as the level at which a couple generally ceases to be able to access income-related benefits.
More information about the family migration changes is available on the UK Border Agency website.
British life
The Home Secretary added: 'To play a full part in British life, family migrants must be able to integrate - that means they must speak our language and pay their way. This is fair to applicants, but also fair to the public.'
Higher thresholds will apply to those seeking to bring non-EU dependent children to the UK: £22,400 for one child and an additional £2,400 for each further child.
The impact of the income threshold and other measures is expected to reduce the number of family route visas granted by between 13,700 and 18,500 per year.
As a consequence, the reforms will ease pressure on public services, with estimated savings to the UK taxpayer in the next decade of £570m in health costs, £530m in benefit claims and £340m in education costs.

Published 11 June 2012