News story
Rabbit haemorrhagic disease virus type 2: vaccines
Update 28 October: Availability of vaccines for rabbit haemorrhagic disease virus type 2 (RHDV2).
This news article was withdrawn on
News story expired as a result of the availability on the UK market of the authorised vaccine against rabbit haemorrhagic disease virus type 2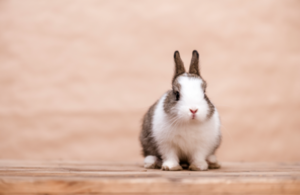 The VMD is aware of the concern about rabbit haemorrhagic disease virus type 2 (RHDV2) affecting rabbits in the UK.
On 22 September 2016 the European Medicines Agency (EMA) issued a marketing authorisation valid throughout the European Union for the vaccine ERAVAC which is indicated for the active immunisation of fattening rabbits from the age of 30 days to reduce mortality caused by RHDV2. The vaccine is produced by Laboratorios Hipra, S.A. Further information on the authorisation is available on the EMA's website.
Importing a vaccine
The VMD will accept applications to import unauthorised medicines into the UK to treat RHDV2 if ERAVAC is not available or suitable. There are vaccines against RHDV2 authorised in other EU countries which have previously been imported by UK vets under the Special Import Scheme. They include Filavac VHD K C+V (France), and Novarvilap (Spain).
For more information see the VMD's Special Import Scheme page.
Note on RHDV2 vaccines
No information is available on the safety and efficacy of these vaccines for pet rabbit breeds including when they are used at the same time as other vaccines (e.g. classical RHDV or myxomatosis vaccines). Vets should use their clinical judgement in individual cases to decide the most suitable vaccination protocol. The vet should contact the vaccine manufacturer directly for further information.
Published 7 July 2016
Last updated 28 October 2016
+ show all updates
Updates to the information regarding the import of RHDV2 vaccine.
Update regarding the CVMP positive opinion on an application for authorisation for an RHVD2 vaccine through the European centralised procedure.
First published.